Following a wildly popular debut last year, The 2nd Annual Franksville Food Truck Festival is the hot ticket item for any foodie visiting Racine County Friday, September 6, 2019 - 4 PM - 9 PM and Saturday, September 7, 2019 - 11 AM - 7 PM at the Franksville Craft Beer Garden - 9614 Northwestern Ave, in Mount Pleasant - Caledonia Park.
This event, sponsored by Real Racine (that's us!) is a FREE family-friendly event that hosts a variety food truck flavors for everyone's appetite, an abundance of craft beer and wine selections, music, bounce house fun for the kids and more. Here's what you need to know before you go:
---
The Music Line Up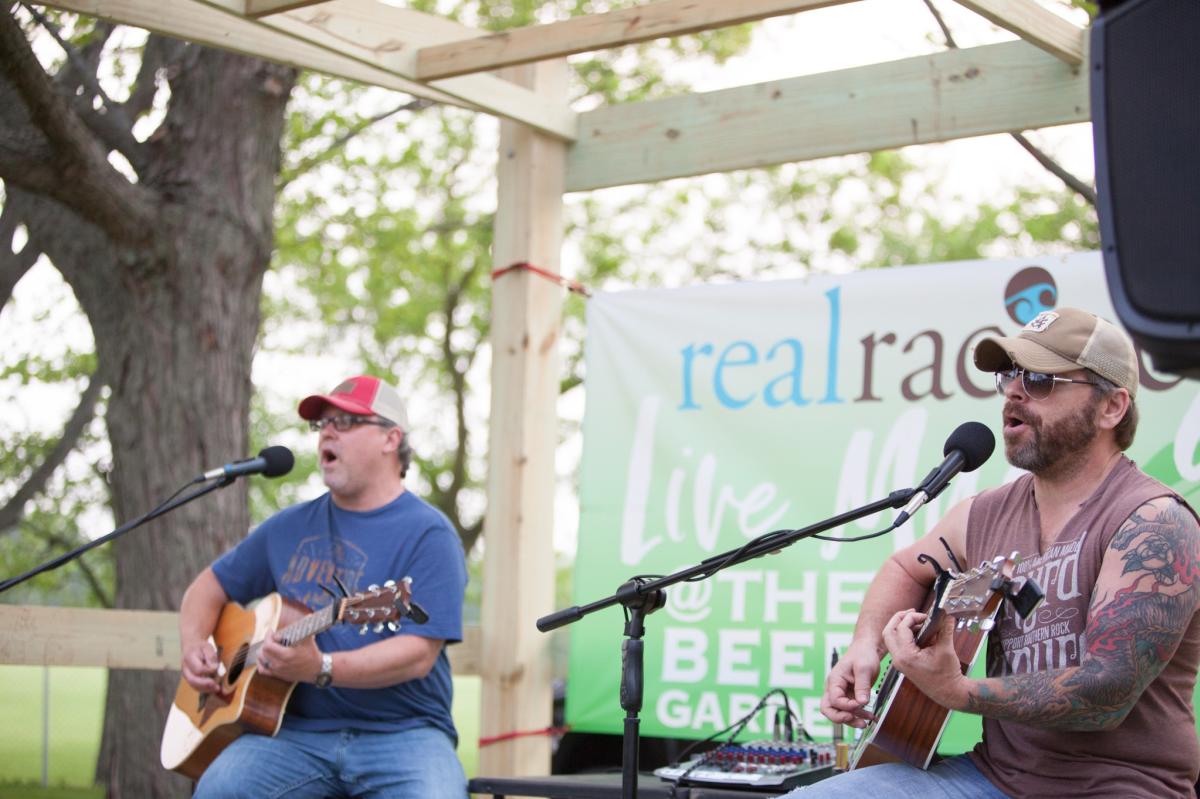 Part of the Friday Live Music and Saturday Live Music Series (sponsored by Real Racine, too!), The Franksville Food Truck Festival will be hosting live music during the evening hours of the festival:  
Friday, 6-9 PM - Phil Norby  While his repertoire centers around classic rock and folk songs from artists like The Beatles, The Eagles, Led Zeppelin, Neil Young and Jackson Browne, Phil Norby performs extensive selection of blues, 90's rock and country music that can please any crowd.

Saturday, 6-9 PM - Failure to Launch Voted one of the best bands in the Milwaukee area, Failure to Launch is a popular high-energy cover band that have been playing together for over 15 years. You can expect to see a dynamic show of some of the most upbeat and danceable pop, rock, hip-hop, and country music of the past 50 years!
---
The Food Line Up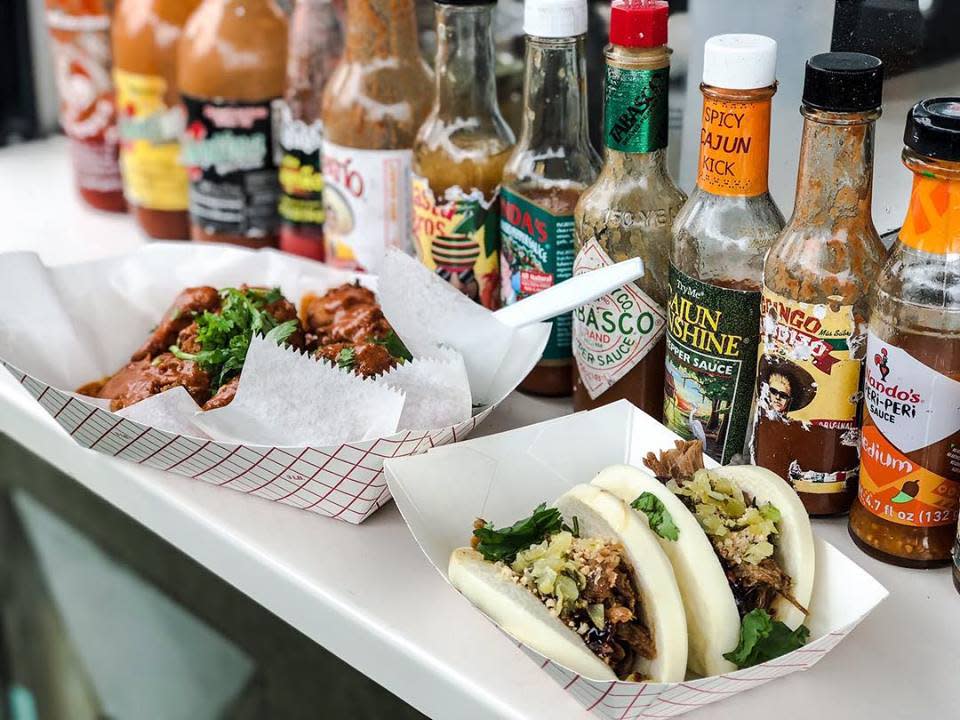 Marco Pollo

With 20 food trucks available over two days of food truck fun, this year's food line up is bigger and better than ever! 
- A & A Cafe LLC:  Gourmet sandwiches and loaded chips.
- All About Tacos: Gourmet (pink!) tacos.
- Anytime Arepa (Saturday Only): Authentic Venezuelan Cuisine
- Boba Dough: Gourmet Dessert Food Truck
- CC's Classic Corn LLC: Fresh Roasted Corn Vendor
- Culver's: Frozen Custard Only
- Drift (Friday Only): Mobile cafe serving Bakery and Espresso Coffee
- I Love Tamales: South American Style Tamales
- Taqueria La Guacamaya: Tacos, Burritos, Tostadas, Tortas and Quesadillas
- Marco Pollo: Taiwanese inspired cuisine
- Meat on the Street: Filipino Inspired Cuisine
- Mr.P's Grilled Cheese LLC: Gourmet Grilled Cheese
- Pico's Tacos & Cerveza: Street Style Mexican Cuisine
- Pine Acres Popcorn: Gourmet Popcorns
- Q's Stomach Fuel: Barbecue & Street Soul Food
- Rollin Smoke: Barbecue Entrees
- The Summit Restaurant & Cocktails: American Cuisine
- Tots On The Street (Saturday Only): Gourmet Tater Tots
- Wisconsin Style Barbecue LLC: Smoked Meats
- Yogi's Pud'n: Gourmet Puddings & Dessert
- Roll MKE: Gourmet Burgers and Sandwiches
Pro Tip: Ultimate foodies will want to take advantage of the VIP package, which includes truck bucks, two craft beers, and other swag. A limited number of packages and additional festival information are available at www.franksvillefoodtruckfestival.com.
---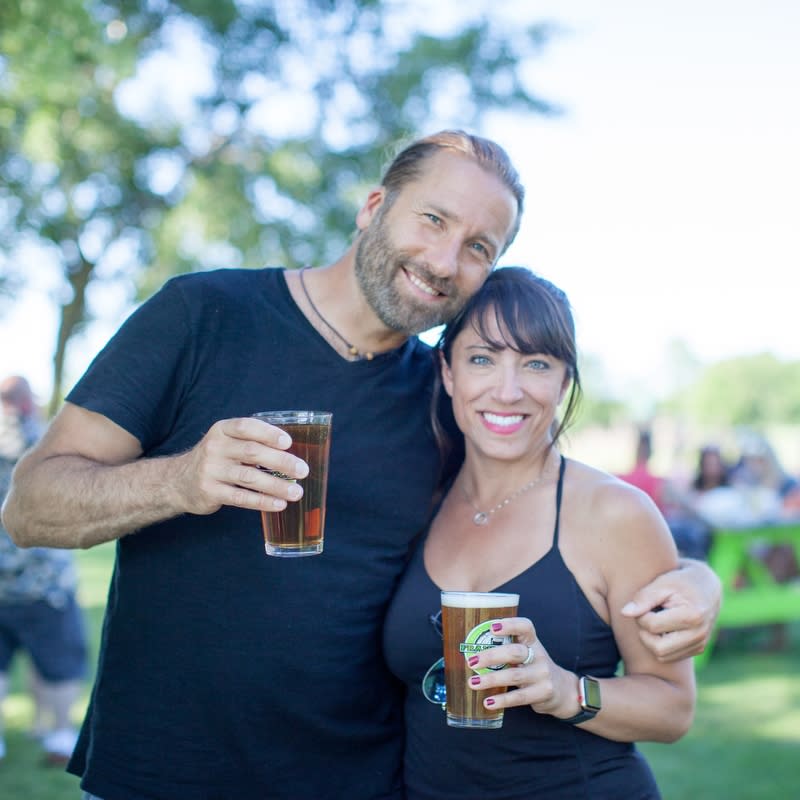 The Franksville Craft Beer Garden is an exciting community gathering spot at Caledonia-Mt. Pleasant Joint Memorial Park that serves a rotation of craft beers on tap in a relaxed, family-friendly atmosphere. You'll find yard games and lively conversation every day. Adjacent playgrounds, shade pavilions, and sports fields offer something for everyone to enjoy.
 The beer garden also hosts events and activities such as food truck nights, movie nights, night markets, fish frys, yoga classes and more. Click here to visit their page.