Following a wildly popular debut in 2018 and a major crowd returning for more in 2019, The 3rd Annual Franksville Food Truck Festival is the hot ticket item for any foodie visiting Racine County and takes place Friday, September 11, 2020 - 4 PM - 9 PM and Saturday, September 12, 11 AM - 9 PM at the Franksville Craft Beer Garden - 9614 Northwestern Ave, in Mount Pleasant - Caledonia Park.
This event, sponsored by Real Racine (that's us!) is a FREE family-friendly event that hosts a variety of food truck flavors for everyone's appetite, an abundance of craft beer, White Claw, and wine selections, music, a free mini-golf course for the kids and more - along with an appearance by the Milwaukee Brewers Racing Sausages from 2:30 -3:30 on Saturday! Here's what you need to know before you go:
---
The Music Line Up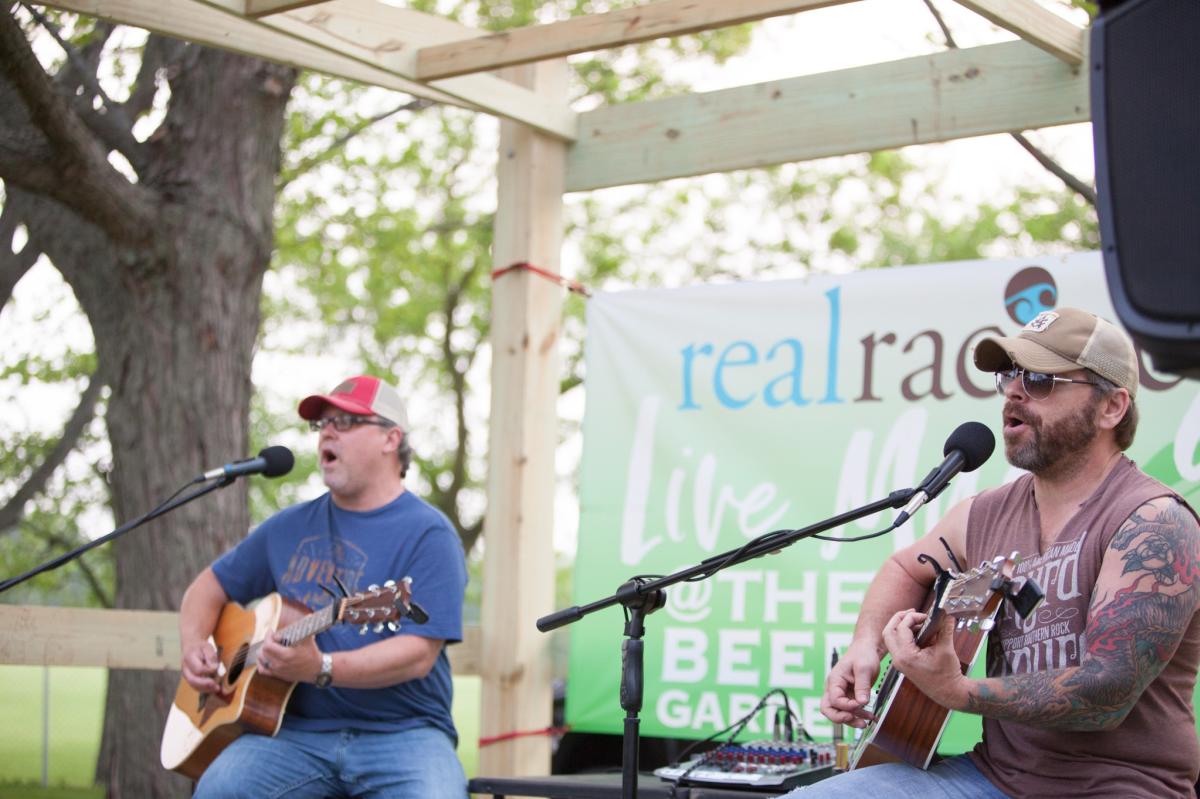 Part of the Friday Live Music and Saturday Live Music Series (sponsored by Real Racine, too!), The Franksville Food Truck Festival will be hosting live music during the evening hours of the festival:  
9/11 - Live Music 6-9PM w/ Road Crew
9/12 - Live Music 2-5PM w/ Brian Daniels Duo
9/12 - Live Music 6-9PM w/ Landline MKE
---
The Food Line Up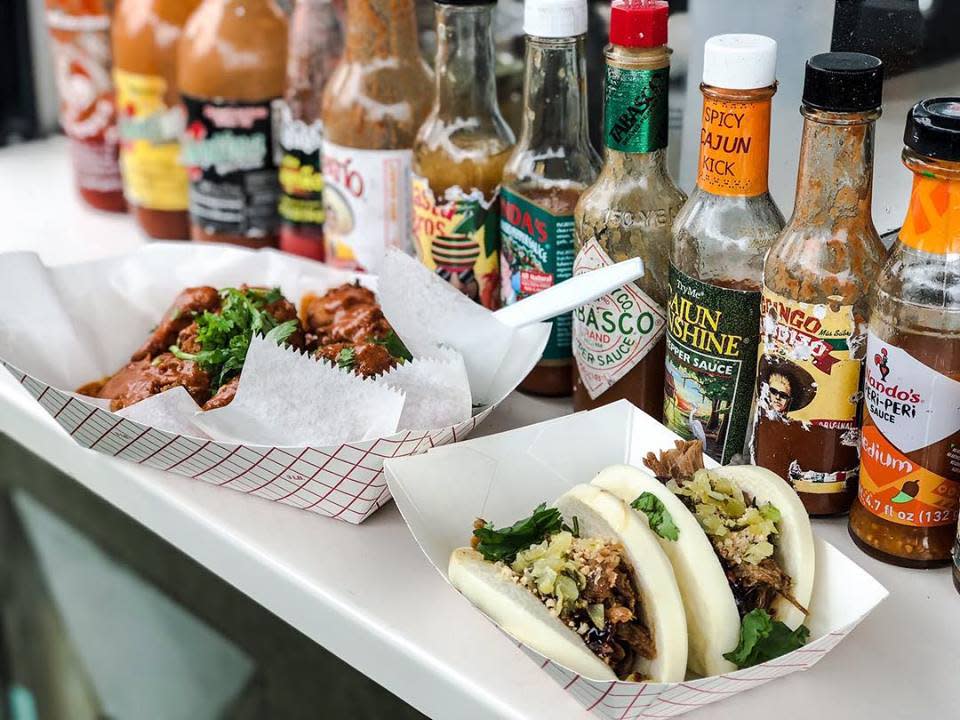 Marco Pollo

With 23 food trucks available over two days of food truck fun, this year's food line up this year is the largest in Southeastern Wisconsin! The beer garden will also be featuring a new for 2020 White Claw bar this year, so there will be drinks to satisfy all sorts of sippers. Make sure to RSVP to the Food Truck Festival to receive updates on the 2020 festival lineup:

-A & A Cafe
-All About Tacos
-Better Together Cafe
-CC's Classic Corn
-Clean Cruisine
-Fork N Fry Poutine (Saturday Only)
-Frankie's Restaurant & Catering
-Hidden Kitchen MKE (Friday Only)
-It's Just Nuts (Friday Only)
-La Taquiza Guadalajara
-Meat on the Street
-Milk Can Hamburgers (Friday Only)
-Mrnak Meats & Eats
-Mr. Greens
-Mr. P's Grilled Cheese
-Pico's Taco Truck
-Pig Tailz
-Pine Acres Popcorn & Waffle Dogs
-Roll MKE
-Rollin Smoke BBQ
-Rose Mob Grill (Saturday Only)
-The Fatty Patty MKE (Saturday Only)
-Tots on the Street
-Yogi's Pud'n
(Visit www.franksvillefoodtruckfestival.com to purchase a Discount "Beer Pass" good for 4 Beers for $15 and to VOTE on the "Truck You're Most Excited to Eat!") Tell them who you would bring and you could win $100 in Truck Bucks! Table reservations for the event are also available for purchase.
---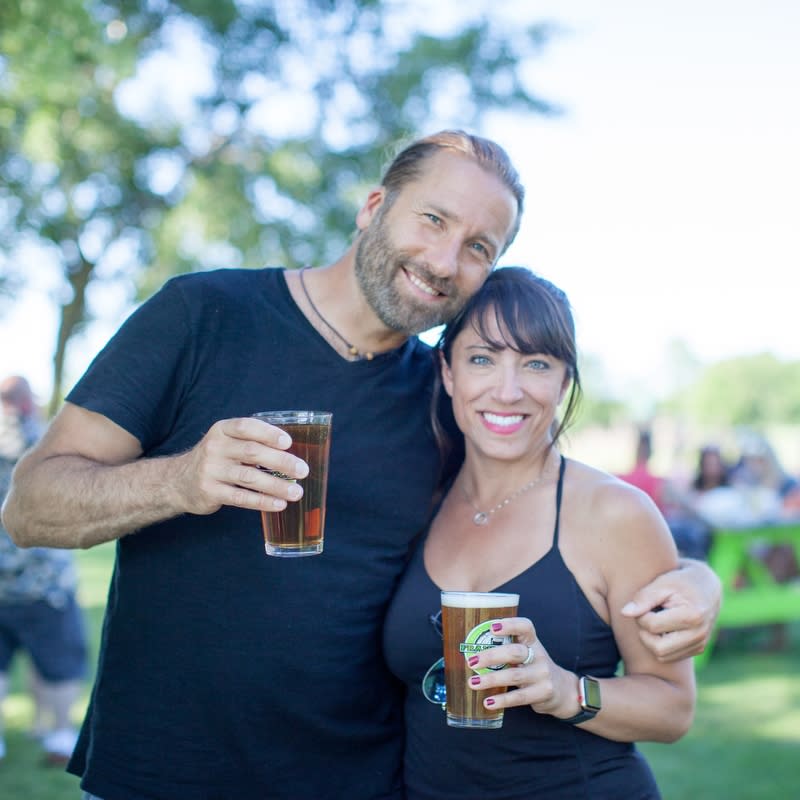 The Franksville Craft Beer Garden is an exciting community gathering spot at Caledonia-Mt. Pleasant Joint Memorial Park serves a rotation of craft beers on tap in a relaxed, family-friendly atmosphere. You'll find yard games and lively conversations every day. Adjacent playgrounds, shade pavilions, and sports fields offer something for everyone to enjoy.
 The beer garden also hosts events and activities such as food truck nights, movie nights, night markets, fish frys, yoga classes, and more. Click here to visit their page.
The FCBG follows Coronavirus Safety Guidelines and Best Practices and asks patrons to do the same. Per WI Emergency Order #1 - Masks are required when you're not drinking, eating or able to properly social distance. The beer garden has over 100,000 sq. ft. to spread out, but remember your mask for inline. For more information on our practices and guidelines, please visit their website.