Looking for a fun Valentine's Day-themed activity to enjoy with your sweetie or friends? Let Racine County be your cupid. Check out our list of events and activities that are styled for sweethearts of all ages as well as other events happening this month.
Please note: Many events sell out quickly, so order your tickets early!
---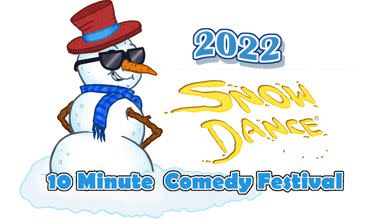 Over Our Head Players (OOHP) presents the "2022 Snowdance® 10 Minute Comedy Festival," February 4 - March 6. Returning for the 18th year, the comedy festival is a competition of original 10 minute comedies performed by the OOHP Snowdance® ensemble at Sixth Street Theatre in downtown Racine. Tickets sell out quickly, so order yours today! Tickets are $18.50 Thursday and Sunday, and $19.50 Friday and Saturday.
In the ultimate interactive experience, the audience votes for the production they enjoy the most. Votes will be tallied throughout the five-week festival run, and the Snowdance® "Best in Snow" will be awarded after the final performance on March 6. A cash award of $500 goes to "Best in Snow" with a $200 award for second place and $100 for third place. The competition had received 546 scripts for consideration from playwrights in 41 states and 12 foreign countries.
---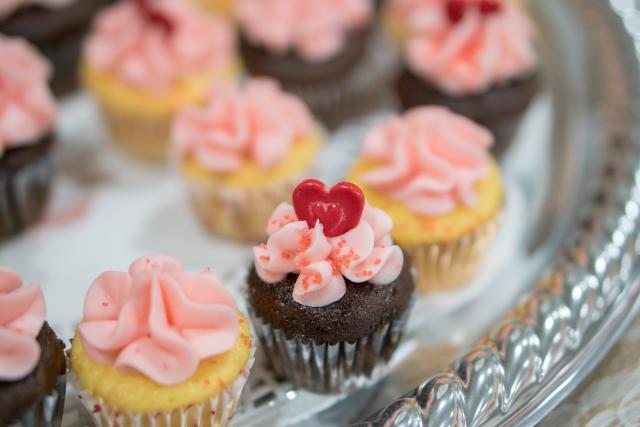 Grab your girlfriends and attend a Valentine's Day special shopping event at Main Street Mercantile on February 5 from 6-8 p.m. The event is free to attend, and includes promotions throughout the shop and free cocktails and cupcakes. In addition, they will be releasing a limited edition Waterford Whip (an all natural whipped body lotion) that evening.
---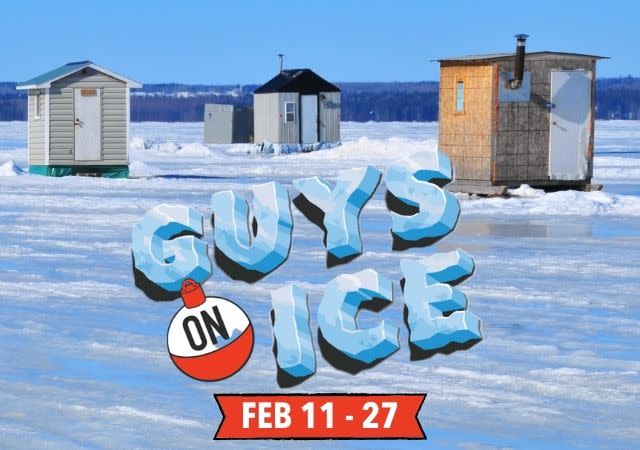 Head indoors for some laughs as Racine Theatre Guild presents "Guys On Ice," February 11-27. In the middle of freezing Wisconsin winter, on a deep frozen lake, there stands a little wooden shanty, bursting at the seams with more comedy and music than fish. Long-time fishing buddies Marvin and Lloyd, spend their time on the ice sharing their hopes, jokes, dreams, and tall tales with a couple two three beers on hand. Songs like "Ode to a Snowmobile Suit," "Fish is de Miracle Food," and "The One That Got Away" give a sneak peek into the secret world of the ice fisherman. Tickets are $17 and $20 depending on the performance day and time.
Coming March 18 - April 3 is "Clue: On Stage." Thunder crashes, lightning flashes, and rain pours as a cast of mysterious characters gather for a dinner party where murder and blackmail are on the menu. Each is given a familiar alias—Colonel Mustard, Mrs. White, Mr. Green, Mrs. Peacock, Professor Plum, and Miss Scarlet. When their host mysteriously turns up dead, they all suddenly become a suspect. In a slapstick evening full of madcap murder and mystery, it is a race around the board to solve the puzzle as the body count continues to rise.
Visit their website for dates and ticket information.
---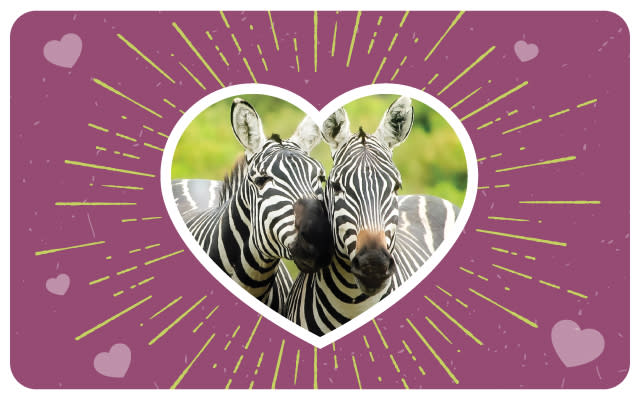 UPDATE: This event is now sold out! Love is in the air at the Racine Zoo! Show your love in a unique way by treating your sweetheart to a romantic evening with a twist of animal flare at the Zoo on February 12 from 6-9 p.m. Indulge in refreshing champagne, delicious appetizers, exceptional catered dinner, an open bar, an exciting raffle, and a special presentation on Wild Animal Love and how it's similar (or not) to our own lives.
Must be 21 years or older to attend. Pre-registration is required; tickets not available at the door. Tickets are $100 per couple and $60 per adult. Visit the Racine Zoo website to register.
Coming up: Register now for the Winos For Rhinos fundraising event on March 5, which supports the conservation and care of the Racine Zoo's eastern black rhinos, Timu and Kianga. While supporting their amazing rhinos, you will enjoy an exquisite wine selection and a delectable five-course catered dinner, be greeted by an animal ambassador, watch a presentation all about rhinos by an Animal Care Specialist, and participate in a silent auction. Must be 21 years or older to attend. Pre-registration is required; tickets not available at the door.
---
Perfect for gifting to a loved one on Valentine's Day, participate in the Illustrations/Cards Workshop at the Racine Art Museum (RAM) on February 12 from 1-4 p.m. Use watercolor paints and mixed media to craft small-scale illustrations, and then turn them into gorgeous art cards. Cost is $30 for members and $36 for non-members.
Enrollment is limited to promote safe social distancing and face masks must be worn at all times. Register on the RAM website. Online registration closes two days before class begins.
---
Be Mine 5K Run/Walk February 12
7111 Washington Ave., Racine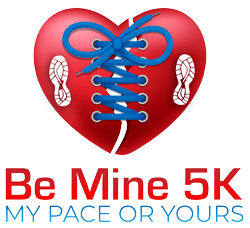 Join 5K Events at Delta Hotels by Marriott in Mt. Pleasant for the 10th Annual Be Mine 5K Run/Walk on February 12 at 10 a.m. Meet new people, mingle, and enjoy a common passion for running (or walking). Both in-person and virtual 5k registration is available. All participants will enjoy a hot chocolate bar, and will receive a commemorative endurance challenge coin (collect all 20) and a goody bag. An optional hoodie is also available. This event historically sells out, so register early. Registration fees vary. Visit their website to register.
---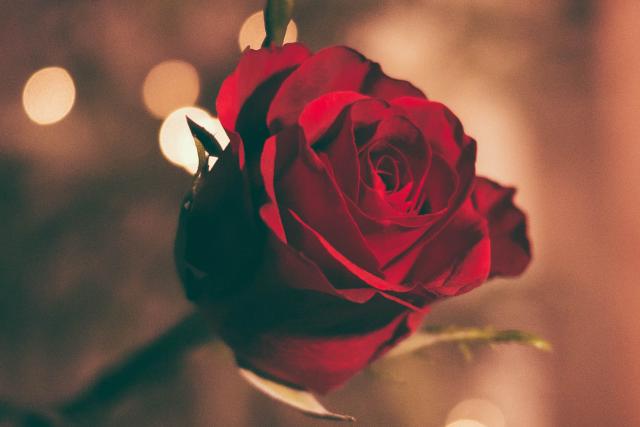 Café 213 in Waterford is hosting a Valentine's Day five-course dinner with wine pairings on February 12 at 5:30 p.m. Cost is $160 per couple and includes a 5x7 photo from KK Photography taken before dinner. You can upgrade your dinner and add a flower arrangement by Pink Peony that will be on your table at arrival. Flower arrangements are $20 for a single rose with filler, $45 for a small assorted arrangement, or $60 for a large arrangement. Seating is limited! Call (262) 534-2131 to reserve your table today. Visit their Facebook page for details.
---
Love is at 1175 this Valentine's Day weekend! Enjoy a romantic Valentine's Day on February 12 from 6 to 9 p.m. with a three-course dinner, a bottle of champagne, a long-stem rose, and live jazz music performed by The StanDard Jazz Project.
For the main course, choose a 16 oz T-Bone Steak, 16 oz Prime Rib, or 8 oz Lobster Tail. Entrée includes a choice of 4 oz Lobster Tail, 4 oz Jumbo Shrimp, or 4 oz Scallops. Choose a side of Mushroom Risotto or Roasted Potato Trio. Also served with a vegetable medley, house salad, and cheesecake dessert.
Limited seating is available, so make your reservation in advance by purchasing your tickets online or calling (262) 864-2373.
---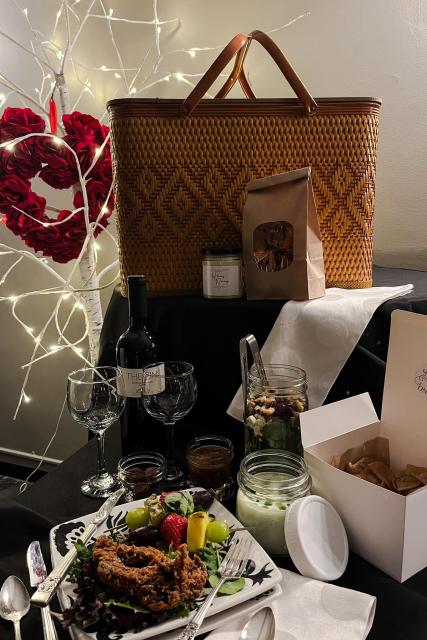 Sōsh To Go takes hand curated, vintage and repurposed items from Social on Sixth and makes them portable with incredible food from local small business owners for a unique dining experience. Enjoy a special Valentine's Day picnic with a vintage, one-of-a-kind picnic basket containing vintage and repurposed linens, picnicware, stemware, and accessories. No two are alike! Several meal options are available with optional add-ons including turntable and vinyl rental, one dozen roses, and wine and/or bubbly.
This Sōsh To Go is a collaborative effort with Social on Sixth, Roberta, Perennial Soaps, Longshot Vinyl, and Enjoy LLC. Visit their website for details and order your Sōsh To Go basket for Valentine's Day today. Quantities are limited. Curbside pickup is February 12 and 13 at Social on Sixth.
---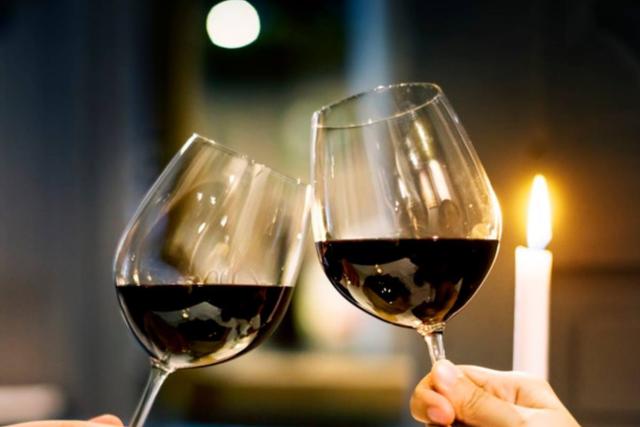 Make your Valentine's Day sensational this year! Spirits of Norway Vineyard & Winery is pleased to announce the return of a very charming Valentine's Day Wine Pairing Farm-to-Table Gourmet Dinner on February 14. Spirits of Norway produces award-winning, locally made wine from locally grown grapes. The wine pairing will feature their estate made wines. Chef Adam and his culinary team from F-Street Hospitality has created a six course up-scale menu that will be complimented perfectly by award-winning wines.
1st Course: Devils on horseback, smoked gouda, bacon, dates
2nd Course: Shaved beet salad, seasonal greens, goat cheese, charred lemon vinaigrette, pistachios
3rd Course: Grilled bread cheese, spiced serrano tomato jam, crispy leeks
4th Course: Stout braised short rib, creamy cheddar grits, River Valley Ranch mushrooms, marinated Brussels 
5th Course: Poached pears, whipped mascarpone, Renee's Bee Heaven honey, toasted hazelnuts
6th Course: Cheesecake brûlée, Door County cherries, candied orange peel
Tickets for this delightful experience are $75 per person with limited intimate seating. Doors open at 6 p.m. with all guests receiving a flute of Sparkling PINK to toast the enchanted evening. Dinner will start serving at 6:30 p.m. sharp. Tickets must be purchased in advance by visiting the Spirits of Norway Vineyard website. Guests will be able to purchase bottles of wine to go. Visit their Facebook page for details.
---

The Town of Norway Presents: Wine About Winter Annual Craft & Vendor Fair at the Norway Town Hall on Saturday, February 19 from 10 a.m. to 2 p.m. A great excuse to get out of the house, shop and enjoy free Spirits of Norway Vineyard wine samples when winter is getting long! This event is free to attend.
---
Craft Beer Week February 19-26
Downtown Racine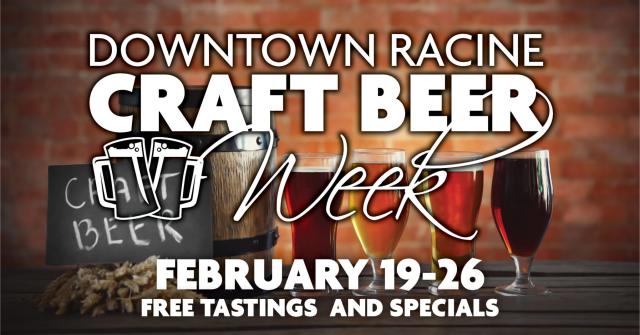 Enjoy craft beer specials and fun promotions at local bars and restaurants throughout downtown Racine's Craft Beer Week, February 19-26. Everything from tap takeovers, free tastings, beer release parties, and discounts on craft beers will be available. Stop at any participating location and be entered to win a beer prize pack with every craft beer purchase. Check the Downtown Racine Corporation website for details closer to the event.
---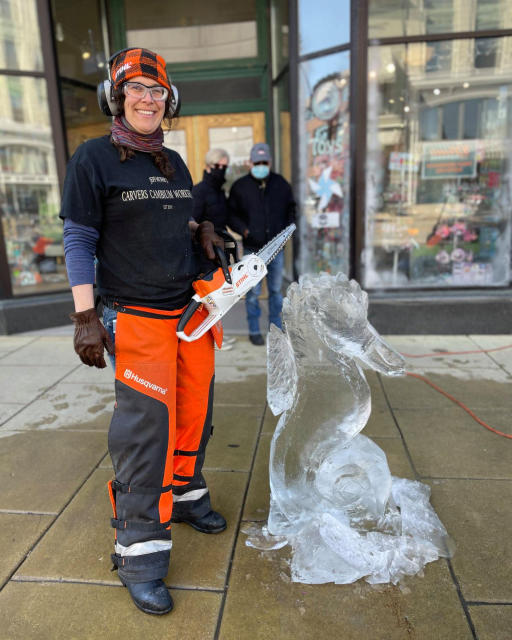 Shake up the winter blahs with the Chili Ice Walk on February 26 from 12-4 p.m. This free community event will feature ice sculpting, chili samplings and a scavenger hunt throughout downtown Racine. Professional carvers will be sculpting frozen masterpieces out of large blocks of ice beginning at 12 p.m. on the sidewalk throughout Main and 6th Streets. Visit the Downtown Racine Corporation website for details.
---
Home Expo February 26-27
Roma Lodge, 7130 Spring St., Racine

Thinking about all the home projects you want to do or want ideas for what you could do to improve your space? Then attend the 38th Annual Home Expo at Roma Lodge in Racine, February 26-27. The event will feature local vendors and contractors offering services such as roofing, home remodel, siding, bathroom remodel, landscaping, and more!
---
Boreas Trail Adventure February 27
Seno K/RLT Conservancy, 3606 Dyer Lake Rd., Burlington

Be a kid again and join the Boreas Trail Adventure on February 27! The snow-covered trails (fingers crossed) will be all you need to remember the fun you had making snow angels, snowpeople (or snowdogs), snow tunnels, and having snowball fights. You can tromp through the woods on a 2.5-mile loop, up to four loops or 10 miles.
Waiting for you will be a cup of hot chocolate with marshmallows and a warm soup (projected menu) as you enjoy the company of your fellow trail enthusiasts. Please bring your own dessert to share! Surprise swag, fun awards, and great company make the ending of your Boreas Trail Adventure one of the most fun things you can do outdoors in February.
​
Trail event starts at 12:30 p.m. and is limited to 50 total runners/walkers/hobblers! Canicross event starts at 9:00 a.m. and is limited to 50 total runner/walkers/hobblers. For details and to register, visit the event website.
---

The Racine Dinosaur Museum has its greatest exhibit to date! Their lead scientist, Dr. Jeff Thompson, has curated the most exceptional exhibits for the discerning dinosaur enthusiast. At least they were until he started to steal all of the fossils. Grab your friends or another couple and help them clean up the mess Dr. Thompson left before the benefactors arrive! Seven Keys To Escape is a live escape room where teams of four to seven players work together to discover clues, solve puzzles, and escape the dinosaur museum-themed room before time runs out (60 minutes). Join the fun before it becomes extinct!
---
Looking for more fun? Visit our Things to Do page for everything going on in Racine County!