Saturday, May 5 is Open House Racine County (OHRC), a day-long celebration of our county's interesting places. You'll experience fascinating architecture, local history, home-grown art and much more! Plus, It's all free! If you consider yourself a Museum Mogul, here's a perfectly curated itinerary for you to enjoy our county-wide event!
Logic Puzzle Museum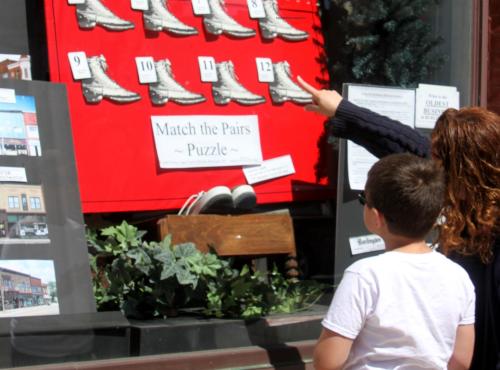 TRY to solve 4 HANDS-ON brainteaser and mechanical puzzles, see if you can figure out the giant visual puzzles in the big window, and meet the museum's founder & curator. Weather permitting: outside puzzle table challenges to try, too.
Racine Art Museum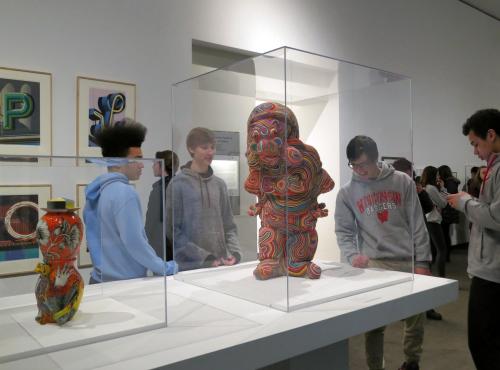 Visitors are invited to explore Text Message: Words and Letters in Contemporary before the popular exhibition closes on May 6. Contemporary artists––recognizing the power and complexity of the written word––utilize text to explore social, symbolic, and aesthetic concerns. RAM will also offer a behind-the scenes tour called RAM Debunked at 1:30 pm with Director of Operations and Development Laura D'Amato who will walk visitors through staff-only spaces of the museum. This is a rare chance to see the mysterious third floor, featuring one of the best views of Lake Michigan in Racine. 
Racine Heritage Museum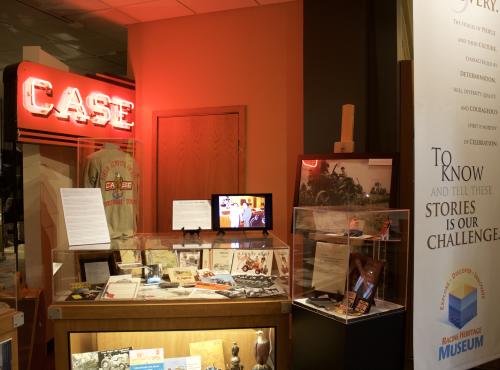 The Racine Heritage Museum offers something for everyone to discover! While experiencing the gracious Renaissance Revival style of this one-time Carnegie Library building, visitors learn in a family friendly atmosphere about Racine County's pioneering settlers and immigrant groups, the county-wide Underground Railroad network, Racine's early history as a thriving Great Lakes commercial port, and discover our Mummy! Encounter Racine County sports stars in the Sports Hall of Fame (the first at-bat in the first World Series was a Racine County boy) and visit the Archives Research Center (10a.m.-1p.m.) to search for your own history.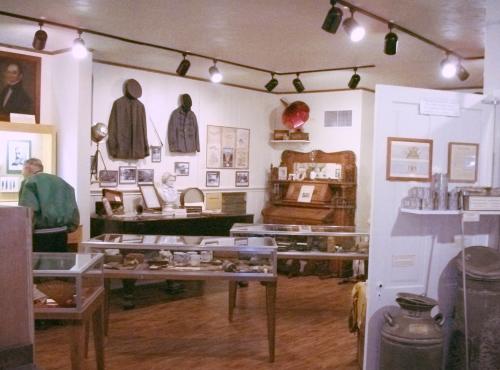 Museum visitors will view artifacts from the time of the Indians, through the pioneer period, to more recent times. Included are items invented or manufactured by Burlington residents, including one of the earliest panoramic cameras; toys, games, and dolls enjoyed by children through the years; items associated with 30-year Congressman Henry Allen Cooper; mementos celebrating the world famous Burlington Liars Club; men's, women's, and children's wearing apparel and grooming aids; Civil War artifacts; musical instruments; the approval model of Burlington's one-of-a-kind statue of Abraham Lincoln; items associated with the early Mormon settlement of Voree; and a turn-of-the-century kitchen.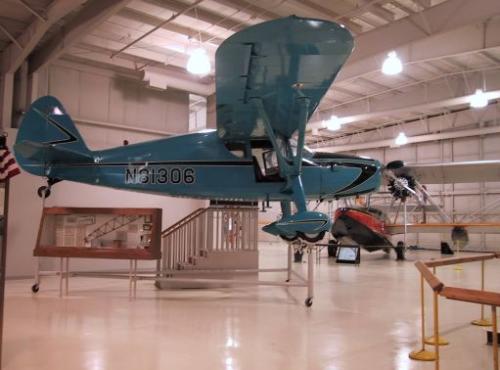 Visit our Aviation Museum which houses the Southeastern Wisconsin Aviation Hall of Fame, and a few aircraft: - a 1946 Fairchild 24R, meticulously restored. - a Kitfox II aircraft is one of many aircraft that come in a kit form, and is constructed by amateur home builders. The aircraft is being shown as a "hands on" educational exhibit to explain how the plane is built and its features. - An Ultralight Also see our classroom where we teach ground school to youth ages 8-17 before a free Young Eagles airplane ride every second Saturday morning from March through November.