Saturday, May 5 is Open House Racine County (OHRC), a day-long celebration of our county's interesting places. You'll experience fascinating architecture, local history, home-grown art and much more! Plus, It's all free! If you're a modern day history buff, here's a perfectly curated itinerary for you to enjoy our county-wide event!
1.) Oak Clearings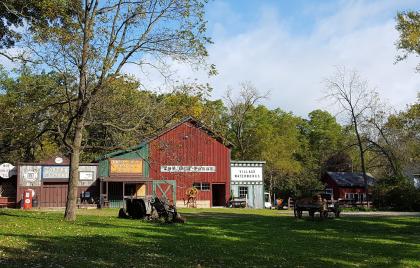 Featured on the History Channel's popular show American Pickers, Oak Clearings is nestled on 90 wooded acres and includes the Oak Clearing Museum, The Old Forge Blacksmith Shop and The Rose-Callender House. The museum houses thousands of artifacts related to the growth and change of Racine County from 1840 to present day. Come check out all the artifacts, buildings, and natural environment that Oak Clearings provides. You will find pieces of Racine County's history and hear the stories passed through time.
2.) Caledonia Historical Society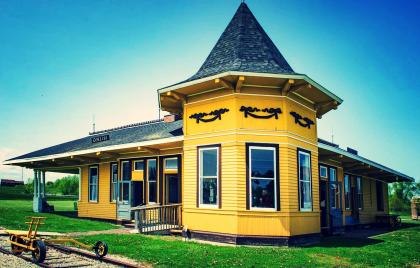 The Caledonia Historical Park is owned and operated by the Caledonia Historical Society. The Historical Park includes the 1877 Caledonia Town Hall, the 1902 Sturtevant Milwaukee Road Depot, an 1840's Log Cabin, a 1927 Caboose and a small museum. The Town Hall and the Caboose are not accessible to persons with disabilities. The buildings contain many artifacts used by early settlers to the area.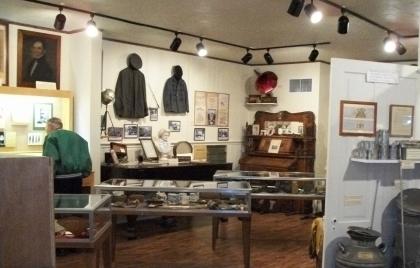 The Burlington History Museum, which displays thousands of artifacts from Burlington and the surrounding area, occupies a brick church building constructed in 1883. The Burlington Historical Society, which started in 1928 as the first historical society in Racine County, acquired the building in 1964. Museum visitors will view artifacts from the time of the Indians, through the pioneer period, to more recent times. 
The Racine Heritage Museum offers something for everyone to discover! While experiencing the gracious Renaissance Revival style of this one-time Carnegie Library building, visitors learn in a family friendly atmosphere about Racine County's pioneering settlers and immigrant groups, the county-wide Underground Railroad network, Racine's early history as a thriving Great Lakes commercial port, and discover our Mummy! Encounter Racine County sports stars in the Sports Hall of Fame (the first at-bat in the first World Series was a Racine County boy) and visit the Archives Research Center (10a.m.-1p.m.) to search for your own history.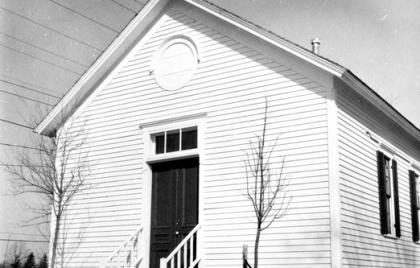 The 1888 Bohemian Schoolhouse is a fascinating immersion experience that transports visitors back in time. Visitors will not only be able to see what a one-room schoolhouse was like in the late 1880s, but they will be able to experience it firsthand! Sit in the desks, meant for children of all different ages, try your hand at a reading lesson with McGuffy Readers, play games like "ante-over-ante," and more. This is a stop you wont want to miss!