Racine County offers a variety of outdoor live music for everyone with most performances free and all open to the public. Grab your family and friends and get ready to start singing and dancing! Below are the outdoor live music series you won't want to miss this summer.
---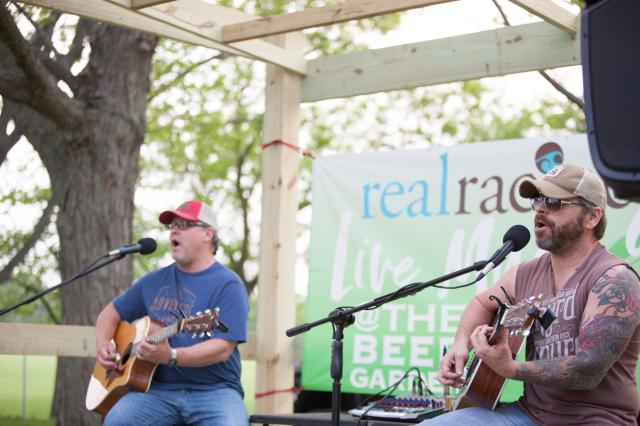 The Real Racine Live Music Series at the Franksville Craft Beer Garden brings great live music of all varieties to every Friday and Saturday evening all season long! The Franksville Craft Beer Garden is the first and only permanent beer garden in Racine County. With live music each weekend from May 20 to October 1 at 6 to 9 p.m. (with the last week at 5 to 8 p.m.), every performance is FREE to attend. No carry-in alcohol is permitted.
Friday Live Music Lineup  |  Saturday Live Music Lineup
Beer Garden Hours:
Thursday 5-9 p.m.
Friday 1-9 p.m. with Live Music 6-9 p.m.
Saturday 11 a.m. - 9 p.m. with Live Music 6-9 p.m.
Sunday 11 a.m. - 7 p.m.
---

Celebrating its 20th year, Music on the Monument runs Fridays, June 17 to August 26 from 4:30 to 7:00 p.m. at Monument Square in downtown Racine. This FREE summer-long concert series will feature bands from a variety of genres.
In addition, Saturday Sounds on the Square returns for the 5th year with FREE live music from various genres on Saturdays, June 18 to August 27 from 4:30 to 7:00 p.m. 
Music on the Monument Lineup  |  Saturday Sounds on the Square Lineup
---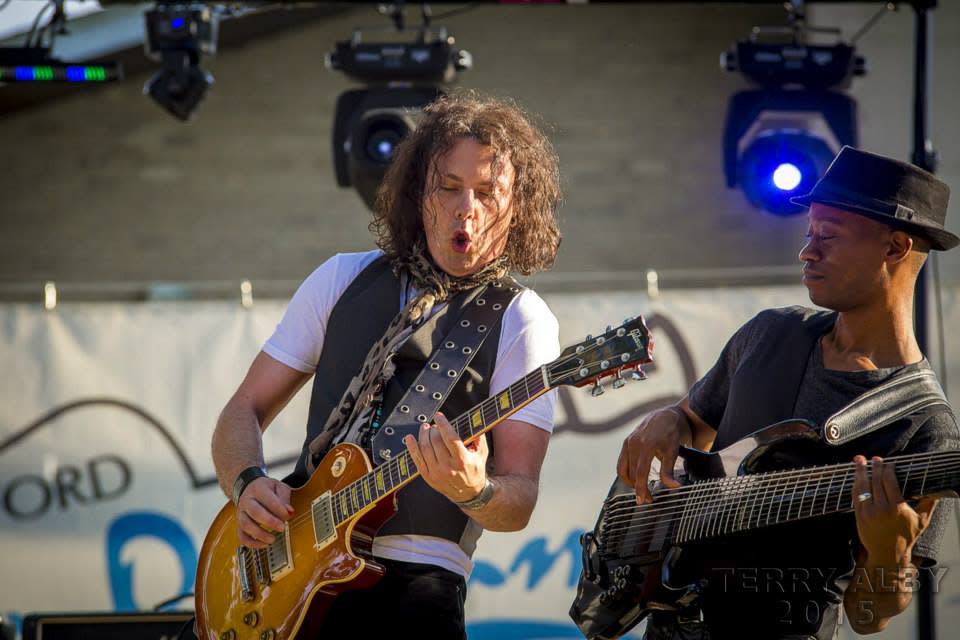 Rocking along the rivers rolls again! Join the Village of Waterford for its 16th live music season of Waterford River Rhythms at Village Hall Park, located at 123 N. River Street. This concert series is FREE to attend and occurs nearly every other Thursday from June 2 to August 25 at 6:30 to 9:00 p.m.
Waterford River Rhythms Lineup
---
Spend the day on 50 acres of pristine sand and blue water at Racine's Blue Wave certified North Beach, located a few blocks from downtown Racine. Enjoy concessions and live music nearly every Friday and Saturday under the palm trees at Racine's Beachside Oasis from the end of May through early September. Every performance is FREE to attend. There is an adjacent Kid's Cove nautical-themed playground, a picnic area and restrooms.
Check Their Facebook Page for Updates
---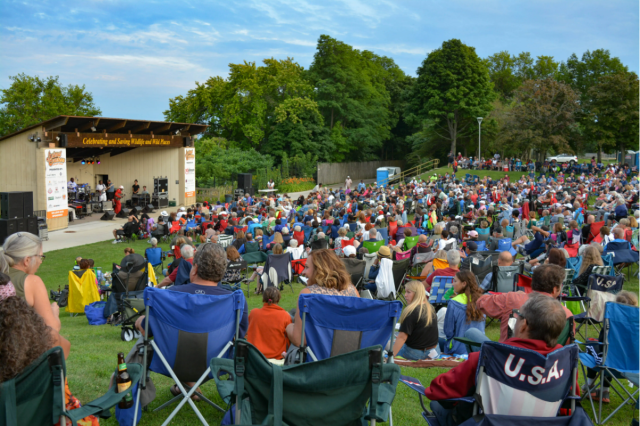 Invite your friends, grab your folding chairs, and enjoy the scenic view of Lake Michigan while listening to some truly amazing artists from across the U.S. and atop the charts for the Racine Zoo's 35th annual Animal Crackers Concert Series. The concert series take place on Wednesdays, July 13 and 27, and August 10 and 24 at 7 p.m. Admission fee required.
Based on the Zoo's popular Animal Crackers Concert Series, Animal Crackers Jr. Concert Series delivers all the same fun for kids! Bring the little ones for singing, dancing and musical delight on Fridays, July 15 and August 12 at 7 p.m. Enjoy the beautiful lake view, get a bite to eat from numerous on-site dining options, and explore other kid-friendly activities. With an inviting family atmosphere, these exciting concerts are the perfect way to enjoy the outdoors this summer. Admission fee required.
Launched in summer 2021, enjoy a fun, outdoor event perfect for all ages during Music at the Zoo, July 17 at 7:00 p.m. and July 18 at 6:30 p.m. Tap your toes, sing along, and dance the night away to your favorite hits! Admission fee required.
---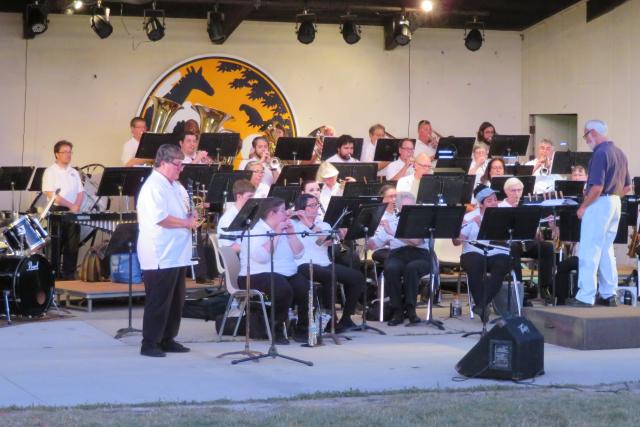 The Racine Concert Band is one of the oldest concert bands in the United States providing free, public concerts of high artistic integrity. The band maintains a year-round schedule with a summer series of seven free concerts at the Racine Zoo, concerts in the Racine Unified School District high schools, and performs in the 4th Fest Parade of Greater Racine. The FREE concerts at the Racine Zoo are held every Sunday at 7:30 p.m. from July 3 to July 31, and at 7 p.m. August 7 and 14.
---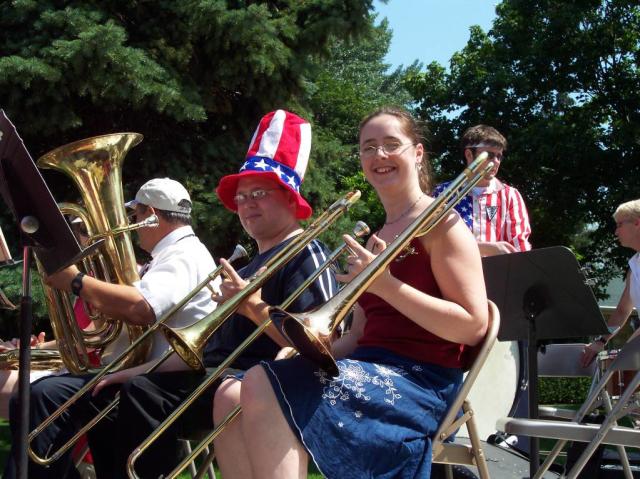 The Burlington Kiwanis Civic Band is a group comprised of musicians of all ages that has been entertaining audiences for more than 100 years! The band's repertoire is varied and includes marches, pop, rock, show tunes, classical, jazz, and swing music. Enjoy their FREE concerts at Echo Park in Burlington every Friday at 7 p.m. from June 24 through July 29. Parking is available at the Burlington Festival Grounds, 680 Milwaukee Avenue, where you can take a FREE shuttle sponsored by Fred's - Home of the World's Best Burgers - to and from the concerts.
Burlington Kiwanis Civic Band Schedule
---

B-Town Sounds are FREE concerts on Thursdays from 6:30 to 8:30 p.m. twice a month during summer. The concerts are held at Echo Park, 595 Milwaukee Avenue, Burlington. Bring a chair!
---
Looking for more fun? Visit our Things to Do page for everything going on in Racine County!