Easter is on its way, and there's plenty of chances to get your basket full of fun in Racine County this year! Check out our list of events and exhibits sure to please all the peeps. 
---

Racine Art Museum's PEEPS Art Exhibition
Within the pristine white walls of this award-winning contemporary art museum, RAM presents an untraditional exhibition showcasing fluffy, sugar-coated marshmallow PEEPS. While the iconic seasonal candies are still the most common material, many of this year's works will be two-dimensional paintings and works on paper, as well as innovative 3D sculptures. Inspired by inventive puns, pop culture, sports, and famous artists, many of the PEEPS art entries are by local artists, families, and organizations, however, a handful does arrive from artists out-of-state. Click here to learn more.
The Mount Pleasant Citizen Academi Alumni who also brought you the Ghost & Goblin Halloween Trick or Treat Trail is back with another exciting event! Hop along the cottontail trail as you and your family enjoy games, music, and more activities while collecting eggs with surprises inside. Click here to learn more.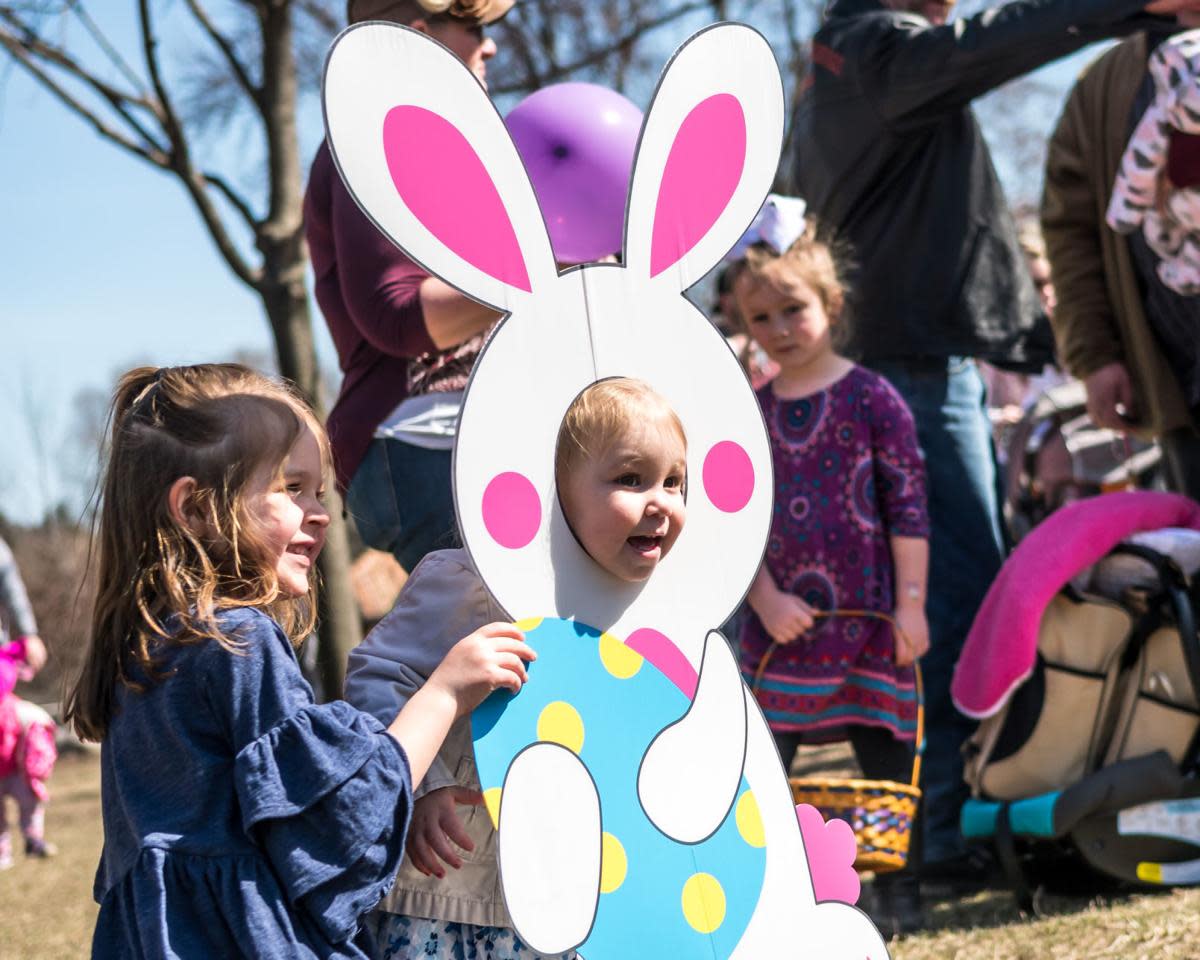 Egg-Stravaganza at the Racine Zoo
Bring the little ones for this Easter-themed day of fun.  Includes an egg hunt behind the "cluck-cluck doors" throughout the zoo, specialty themed games, fun crafts, and snacktivities.  Photos with the Easter Bunny (additional charge). Click here to learn more.
The Tichigan Lake Lions Club will be hosting a free community Easter Egg Hunt at the Waterford Town Park. Two separate fields will be set up for three age groups for ages 3 - 10 There will be more than 2,500 plastic eggs filled with candy, along with special appearances from the Easter Bunny, Mr. Frog, and the Tichigan Lake Lion will be on hand for pictures before the hunt. The horn goes off at 10:00 a.m. sharp, so we strongly suggest you arrive early! Click here to learn more.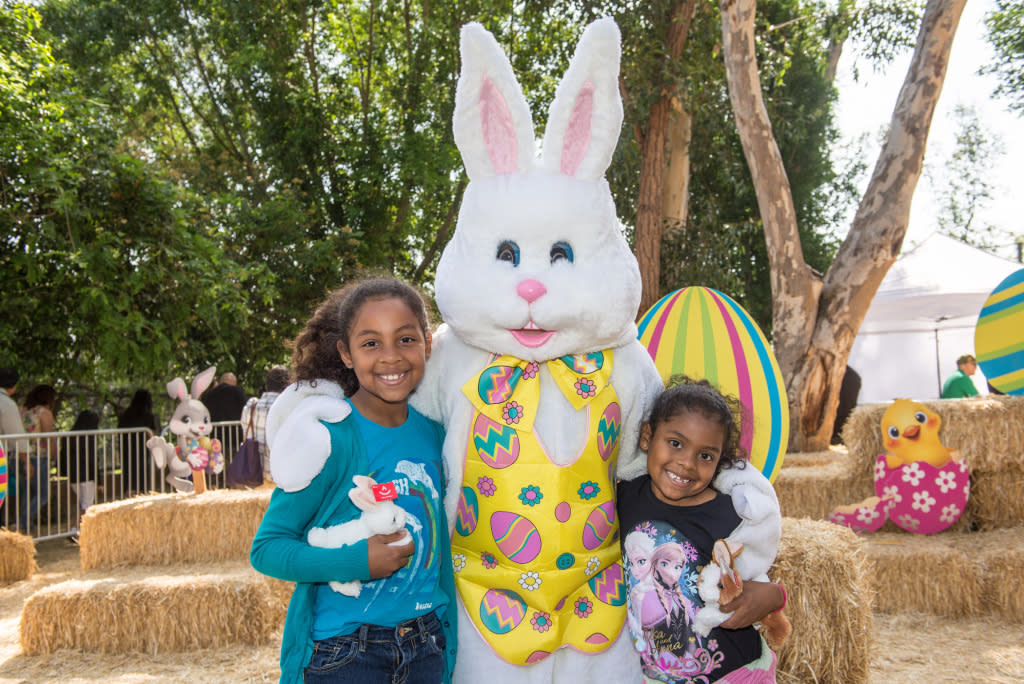 Big Bunny Adventure at Apple Holler
The 23rd Annual Big Bunny Adventure and Easter Egg Hunt feature fun for all. Includes a walk down the bunny trail to the Bunnyville Puppet Theater to see the original "Country Bunny Puppet Show." After the show, there's a ride on the train, egg hunt, games, baby farm animals, and hand-led pony rides. Click here to learn more.
Join us for some Easter fun in the Milaegers Expo Greenhouse during the Great LakesFarmers Market! Visit the Easter Bunny, who will be handing out filled Easter eggs. Bring your camera and capture your kids with the Easter Bunny! The cost for the event is $5 plus tax which includes an activity planting a pansy basket. Pre-register are encouraged in-store or online. Click here to learn more.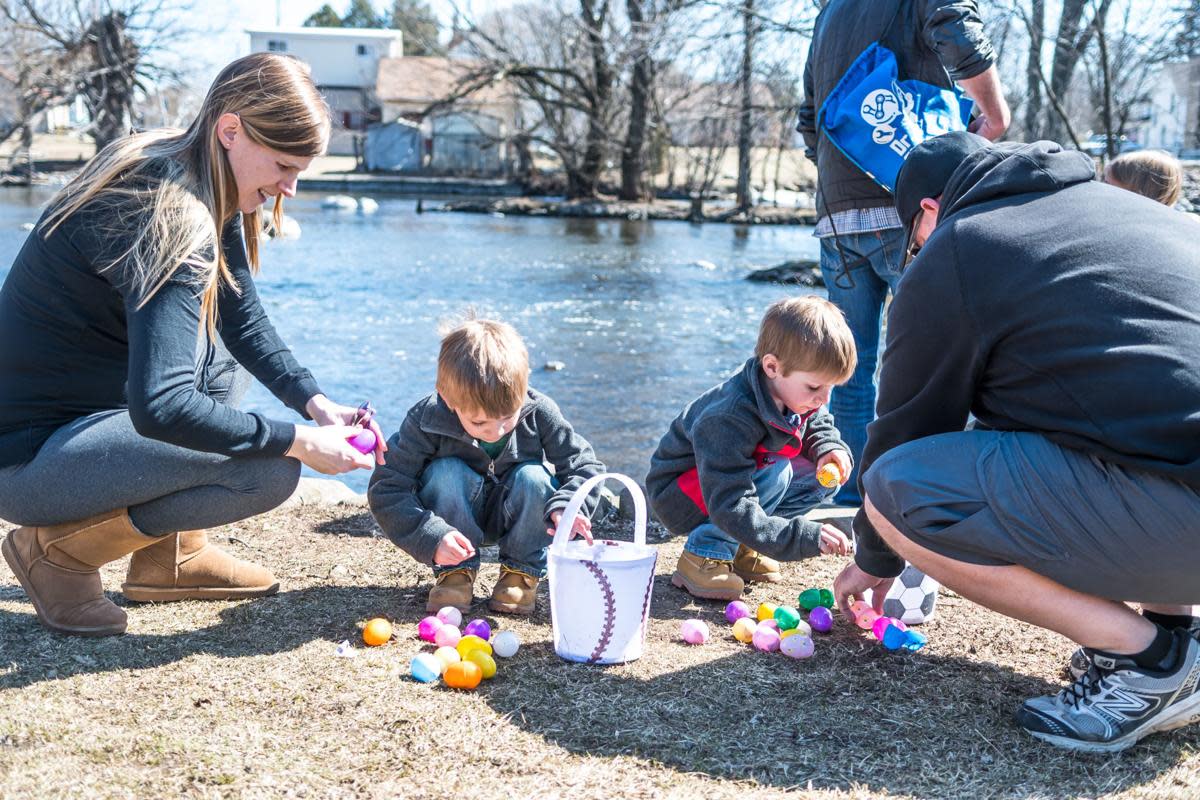 Celebrate the beginning of Spring with fun and games in Downtown Waterford! The Downtown Waterford Spring Carnival and Egg Hunt include balloon animals and magic tricks, a live bunny photoshoot with KK photography and a chance to meet the Easter Bunny, a  build your own egg drop, bounce houses egg painting, and more fun for the whole family! For special ADA accommodations email CSchauer@waterfordwi.org for more information. Click here to learn more. 
Join the RCBO for their 2021 Easter Eggstravaganza Egg Hunt at Raymond Town Hall, located at 2255 76th street. Activities include egg hunts and a coloring contest with prizes for children ages 3 - 10. The event is free, however,  non-perishable food donations to the Union Grove Food Bank are encouraged. Registration is required for this event. Click here to learn more.
Looking for more fun this Spring? Check out our Events Page for things to do!