Updated 2/4/2021
It's Lent Season once again, and what better way to celebrate than to treat yourself to a fish fry on Fridays! This iconic Midwest tradition frequently served with an Old Fashioned is held at many places, but take our word for it, these are where the locals flock to on a Friday night. Here are just a handful of fish fry locations in Racine County for you to try:
---
 6501 Washington Ave, Mount Pleasant. Tucked away inside The Lanes on 20 in Mount Pleasant, Angry Brothers is a sports bar that offers a full menu of pub fare and much more! The pub also offers over 33 TVs to watch all of your favorite sporting events.
3113 Douglas Ave, Racine. This quintessential Wisconsin tavern features fabulous fried chicken, fish fry, and award-winning old fashioneds.
2920 Taylor Ave, Racine. This popular, mom-&-pop eatery featuring a range of local, organic American plates with vegan options.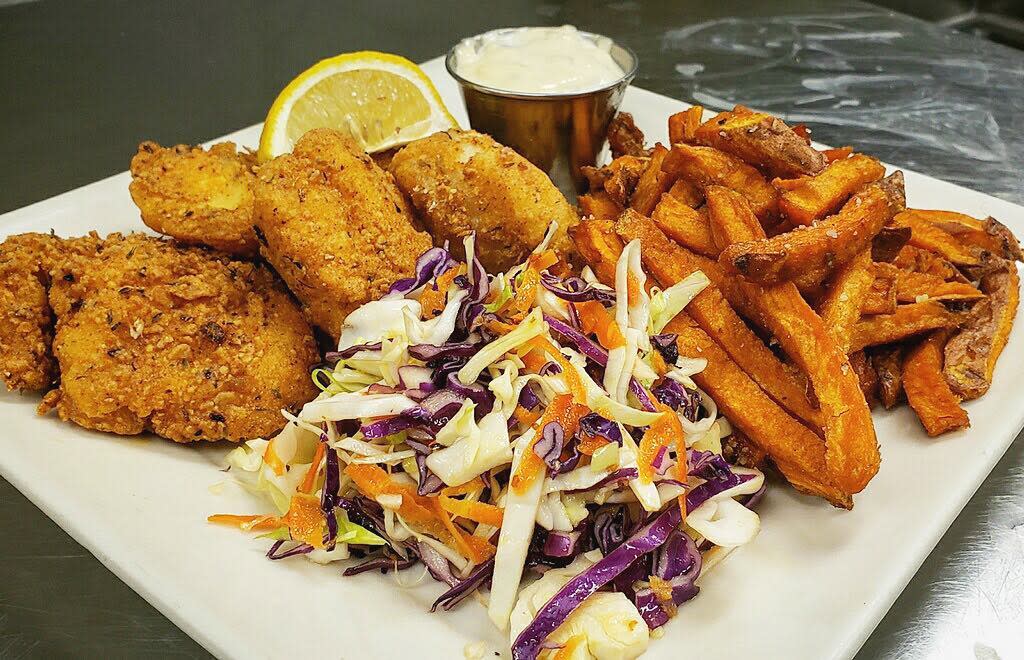 Blue Bear 
209 Dodge St, Racine. Since Booster's opened in October 2016, Chef Randolph has been serving up inspirational dishes from his home state of Texas and putting his spin on some of Wisconsin's favorites at this dockside dining establishment in Downtown Racine.
4234 Douglas Ave, Racine. A great place for locals to stop by after a 9 to 5 for suds and grub, Buca's also features TVs throughout, pool table, darts, arcade bowling, machines, and daily specials. 
2031 Lathrop Ave, Racine. While this spot is locally known for having some of the best wings in town, don't underestimate their awesome Friday fish frys!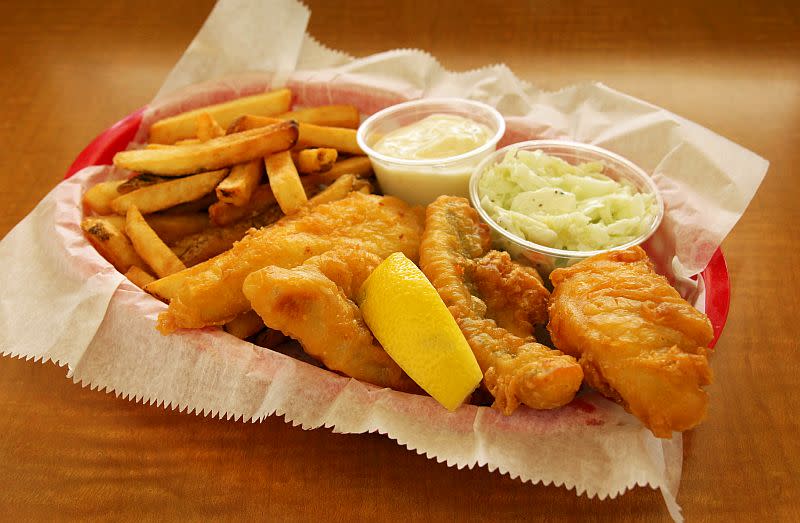 Bucket's Pub
300 6th St, Racine. Fine dining in a modern Pub. High-quality seasonal ingredients prepared from scratch including prime steaks, fresh seafood, and delicious comfort food items located in the heart of downtown Racine just blocks from Lake Michigan. 
3311 Co Hwy H, Franksville. A quaint corner bar in the heart of the Caledonia-Franksville neighborhood, serving standard pub fare including ribs, burgers, and Friday fish fry with homemade sides.
213 E Main St, Waterford. Café 213 serves the Waterford community great tasting food using the freshest ingredients, open for breakfast and lunch serving American Bistro selections.
345 Hickory Hollow Rd, Waterford. While this establishment is well known in Western Racine as a premier location for weddings and special occasions, the Cotton Exchange serves classic American fare, including a Sunday prime-rib brunch, in a restored barn & banquet hall. Drive-Thru fish fry available on Fridays.
3839 Douglas Ave, Racine | 8300 Washington Ave, Mt Pleasant | 580 Milwaukee Ave, Burlington. A backyard barbecue destination featuring BBQ ribs, specialty burgers and sandwiches, woodstone pizzas, juicy steaks, and so much more serving Southeastern Wisconsin.
11402 County Road G , Caledonia. The Depot is your cozy, local restaurant & tavern located on County Road G (at the tracks). Famously serving delicious broasted chicken dinners, gourmet slider sandwiches, tavern-style fish fry, and an iconic Wisconsin supper club menu. 
600 Main St, Racine. Game-day hangout located across from Monument Square in Downtown Racine that features familiar pub fare, beer, wine, and cocktails.
1220 N Ohio St A, Racine. A local family-owned, fast-casual restaurant offering a modern relaxed atmosphere with dine-in, drive-thru, take out and online ordering options available.
232 N Milwaukee St, Waterford. Steaks, seafood, and cocktails served at a casual riverfront spot with a seasonal roof deck located on the beautiful Fox River in Waterford.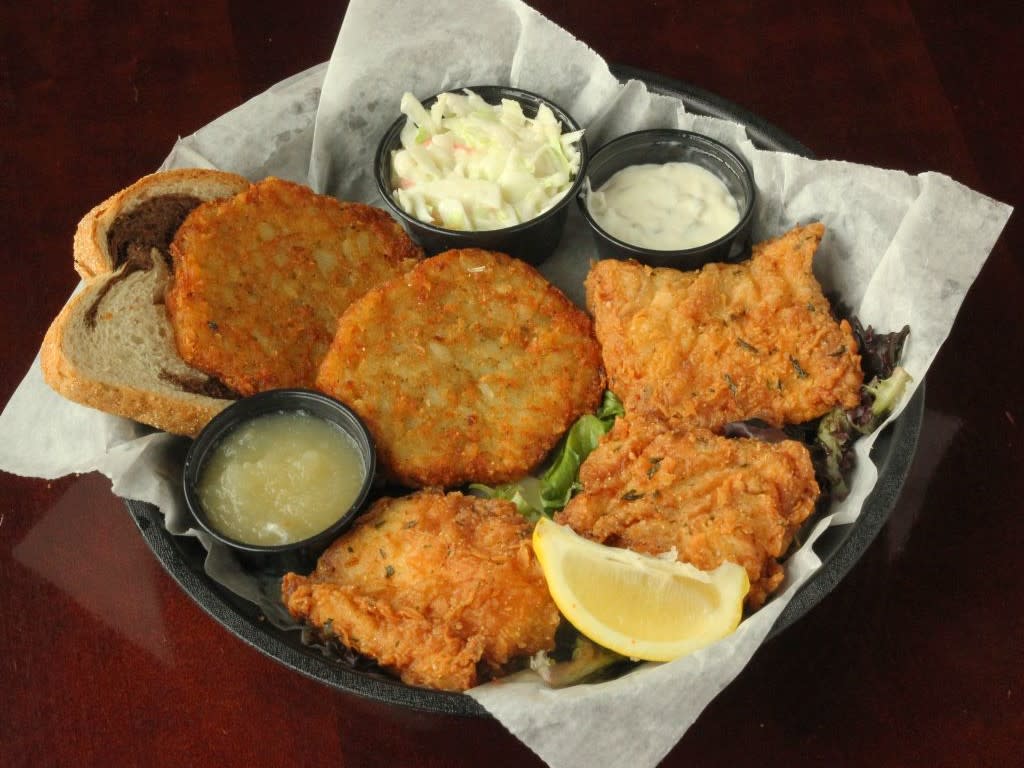 Doc's on the Fox
5121 Douglas Ave, Racine. This '50s-style diner locale serves up traditional American breakfast eats, burgers, sundaes, and more in the northern Racine community.
1909 N Beaumont Ave, Kansasville. An ideal stop for snowmobilers hitting the nearby trails, the Dover Inn is the Kansasville spot for pub fare and hearty favorites. 
3207 Washington Ave., West Racine. The first bar in over a century in the Western Racine neighborhood, Dunks Public House's prohibition theming is the perfect way to celebrate the end of a dry season for this community. Enjoy game day pub favorites like cheese curds, onion strings, flame-grilled burgers, and jumbo soft pretzel boards.
356 N Pine St, Burlington. Part of the Burlington community since 1918, Gabby's Palace is a local spot for classic fish frys on Fridays that is unapologetically true to its Wisconsin small-town eatery style.  
9809 Durand Ave, Sturtevant. A staple bar and grill named after the tracks right behind the building, the Hiawatha serves up hearty apps, 'Watha Wings, and more on their dine-in menu. Stick around for a drink, every time a train passes, they spin a raffle wheel. If it lands on the same number as your seat, you win what you're drinking!
277 Sheridan Rd, Racine. The Hobnob Restaurant in Racine is a unique establishment true to the name. Since 1954, this classic supper club has been providing the community with high-quality steak, seafood, and bistro-style food including the Wisconsin traditional Friday Fish Fry.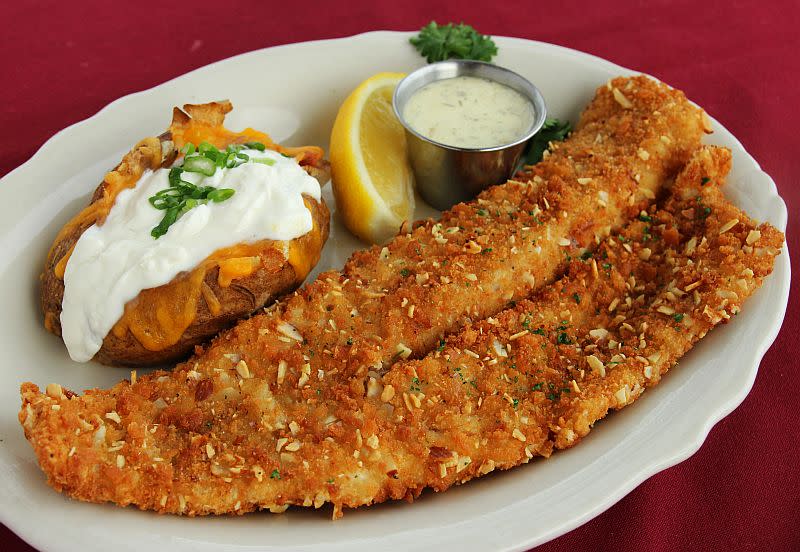 Hob Nob
9002 6 Mile Rd, Caledonia. Friendly bartenders, great hometown food, and awesome patrons to match is what this small town pub is known for. 
231 Main St, Racine. An Irish pub with an attitude! Downtown Racine's Ivanhoe serves up great pub fare staples with an Irish flare.
9825 Kraut Rd, Franksville. Named one of the best fish frys in Racine County for years, Joey's West is where Franksville gets their fix!
920 Erie St, Racine. Joey's famous fish fry is served here in Downtown Racine, too! Served with a side of sand dollars to keep the Yardarm tradition afloat in this nautical themed locale.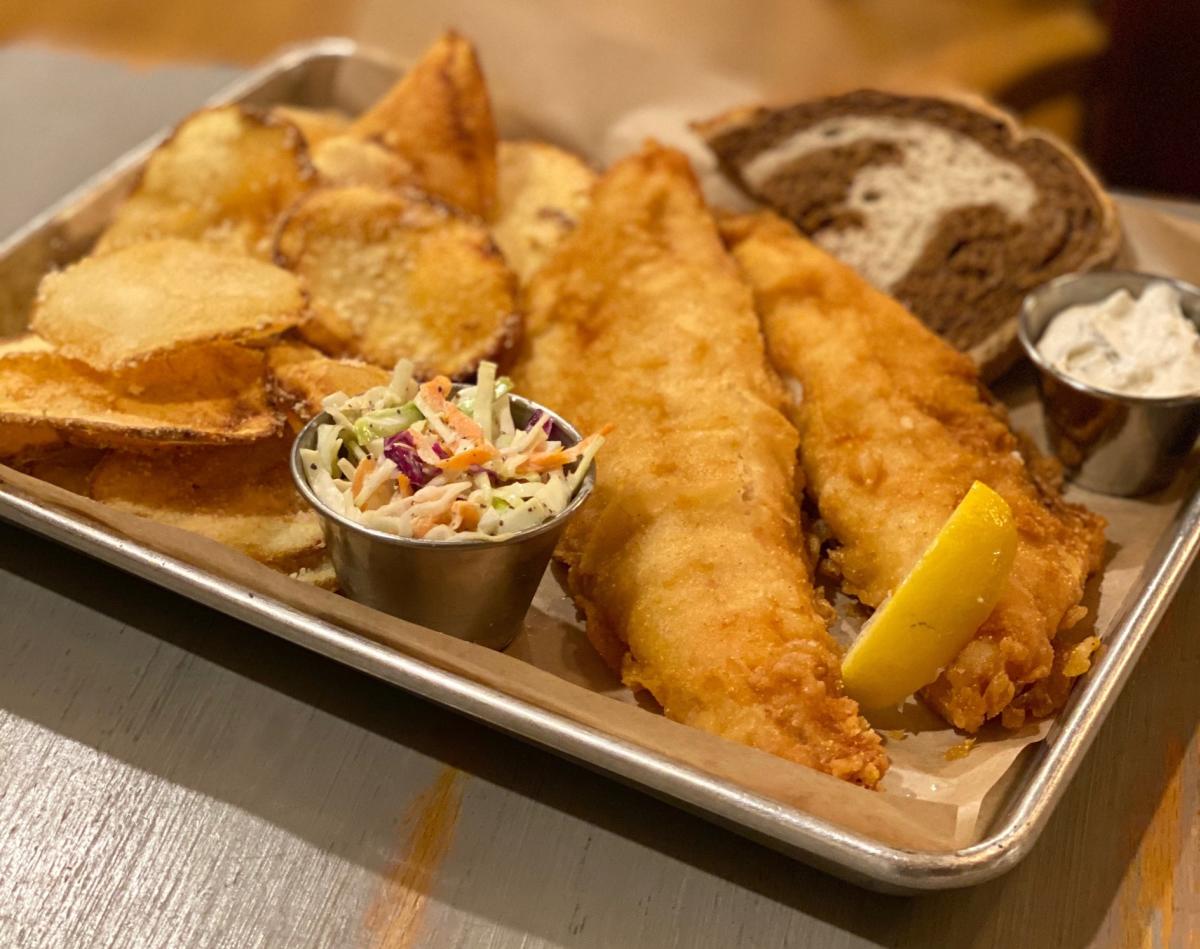 864 Milwaukee Ave, Burlington. A down-to-earth outpost featuring classic American and Mexican dishes, plus cocktails and outdoor seating in Burlington.
530 Main St., Racine. A farm-fresh breakfast and lunch restaurant located in downtown Racine in Monument Square with a full-service bar and private party room.
1300 N Main St, Racine. Besides fish fry, Main Hub serves up an entire menu of their specialty corn dogs every day at their Downtown Racine location.
2149 N Green Bay Rd, Mt Pleasant. Meadowbrook Country Club isn't just for members, the restaurant is open to the public with a quick reservation!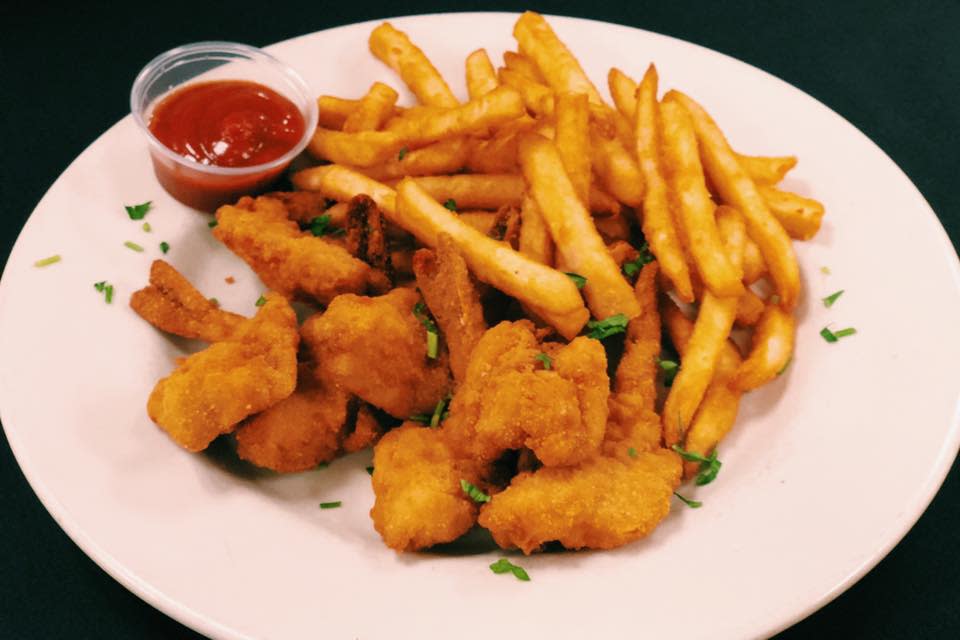 Meadowbrook Country Club
3101 Eagle Rd, Kansasville. Michael's On The Lake is casual fine dining at its best. Enjoy a great meal inside their newly renovated, rustic dining room or outdoor patio while looking out onto a beautiful view of Eagle Lake
6214 Washington Ave, Racine. Mike & Angelo's is conveniently located on Racine's west side, in the Western Village Mall. Mike and Angelo's serves a cozy, casual atmosphere, with a full-service bar.
3208 4 Mile Rd, Racine. True to its name, the Mosquito Inn has been buzzing around town as an iconic spot for a fish fry in the heart of Racine.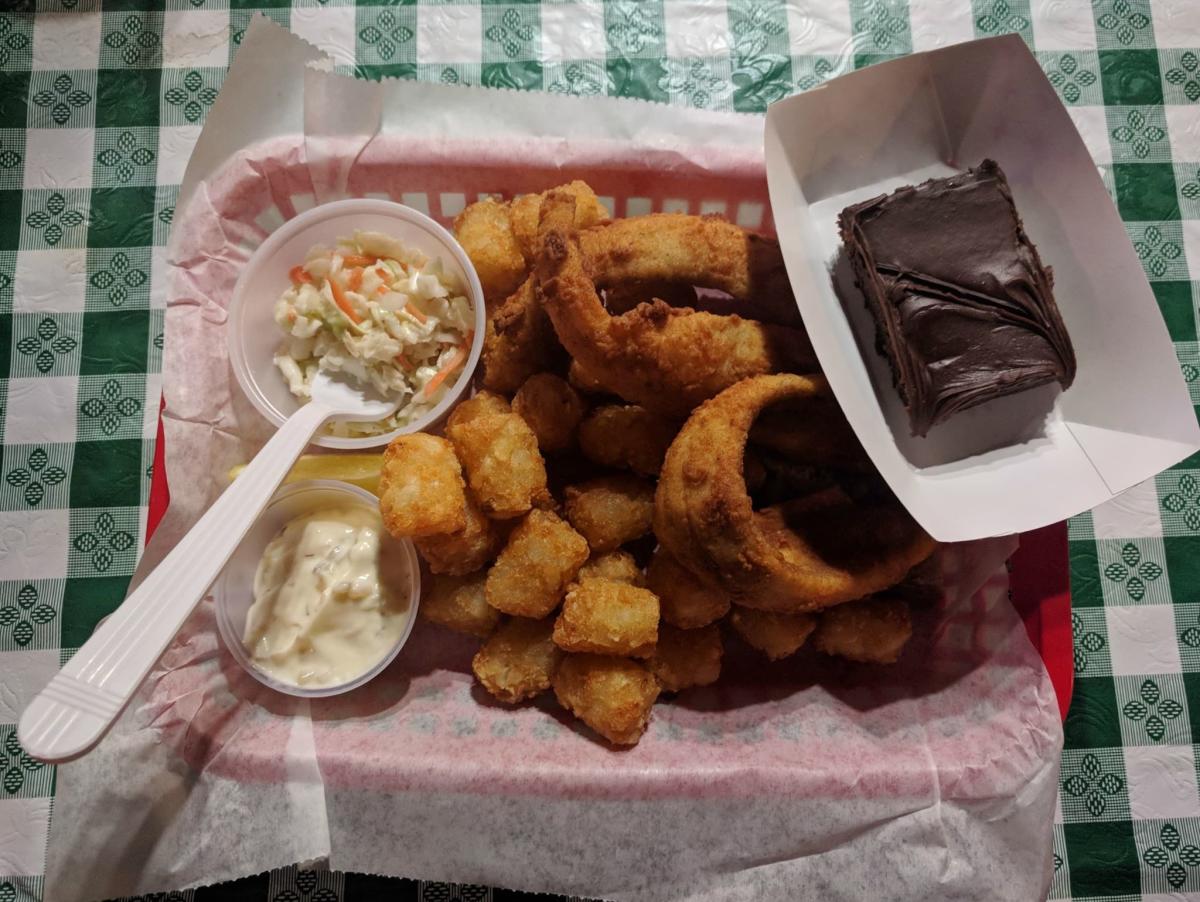 C&C's Mosquito Inn 
327 Main St, Racine. Fish Fry with some soul on the side - Ms. Betty's Kitchen is a great spot to catch a catfish dinner on Fridays served up soul food style.
4301 Douglas Ave, Racine. Known for their charbroiled ribs, Oh Dennis! is a simply delicious nook in the city of Racine. 
618 6th St, Racine. Pepi's Pub & Grill is the evolution of Pepi's Deli; Home of the Original Bambino. The restaurant provides messy, delicious food such as the bambino; while adding a vast array of craft beers and spirits, maintaining the integrity of a high-class dive bar.
2 Christopher Columbus Causeway, Racine. Reefpoint Brew House offers a varied menu and terrific views of Lake Michigan and Racine's ReefPoint Marina. Other menu items include sandwiches, soups, salads, and entrees plus an extensive selection of craft beers.
3458 Rapids Dr, Racine. Racine's newest BBQ establishment, Richard's is home to grilled meats, sandwiches, and other bar favorites.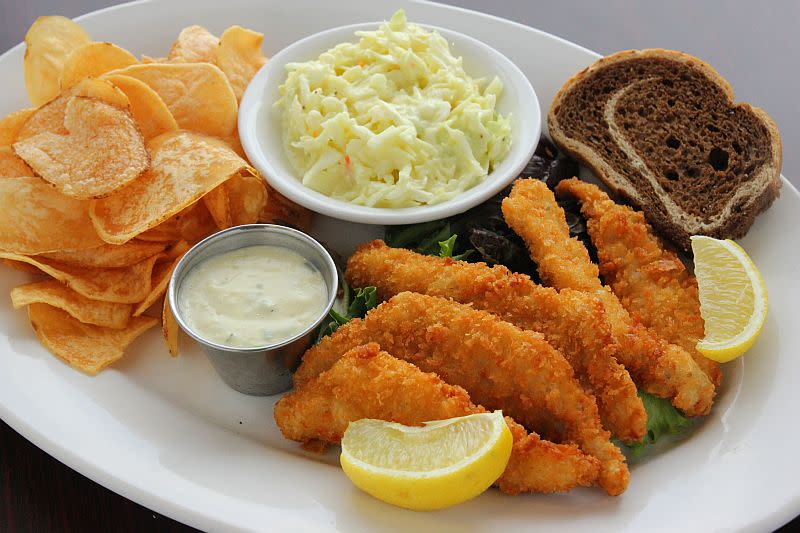 Reefpoint Brewhouse
322 6th Street, Racine. Roberta is a New American Restaurant steeped in Southern tradition. Serving fresh and inviting dishes and Signature Craft Cocktails.
14001 Washington Ave, Sturtevant. Route 20 hosts live music and entertainment. National and regional acts appear regularly on the stage. Restaurant open daily - serving breakfast, lunch, and dinner. Full bar. Patio and outdoor area open seasonally.
2203 De Koven Ave, Racine. A friendly neighborhood corner bar offering up great food for lunch and dinner and cold beverages.
597 N Pine St, Burlington. A new addition to the streets of downtown Burlington, this farm-to-table inspired gastropub serves delicious and creative dishes with a focus on locally sourced ingredients. 
6025 Douglas Ave, Racine. Named one of 30 of The Milwaukee Journal Sentinel's best restaurants of 2017, Sebastian's provides quality food and atmosphere with their beautiful displays of both land and sea cuisine. 
6022 Douglas Ave, Racine.  Soup Shanty offers a rotating menu of daily alongside fresh sandwiches and salads, perfect for a mid-day lunch stop or for dinners when you want to cozy up to a cup of soup in winter.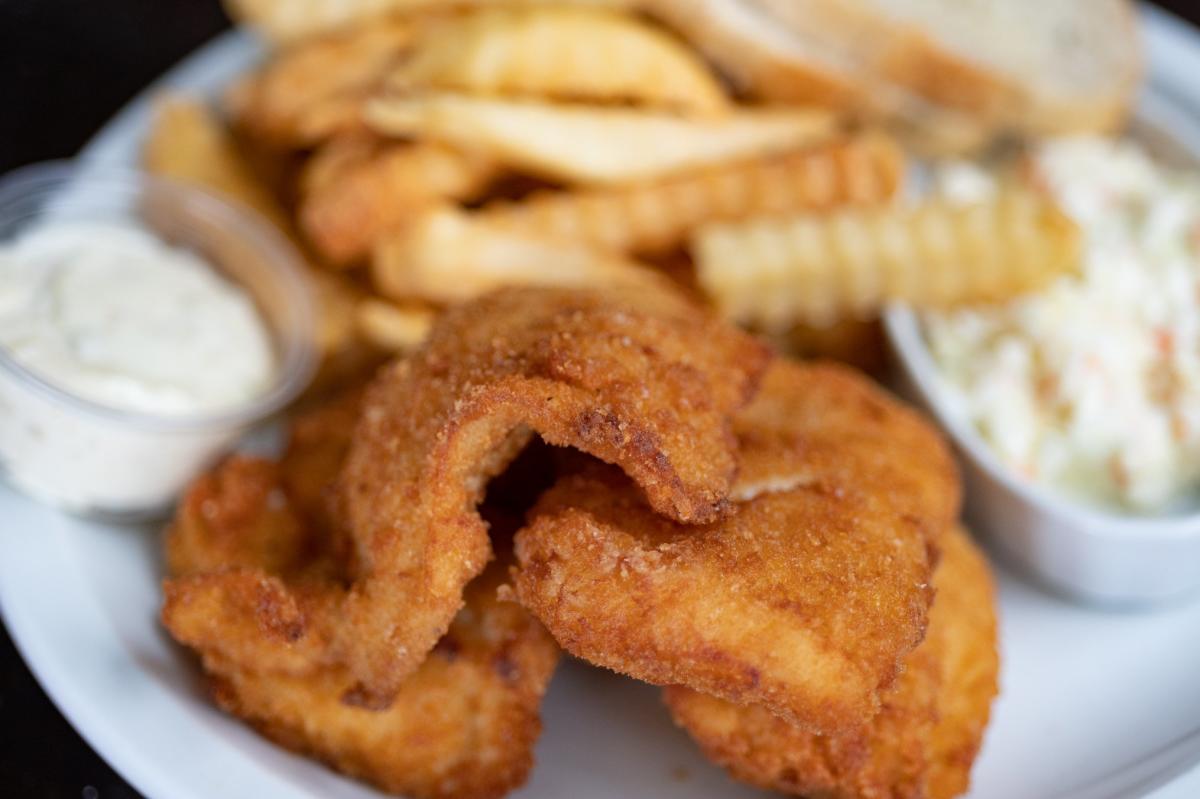 The Summit Restaurant
6825 Washington Ave, Racine. The Summit is the perfect setting for casual-fine dining. This supper club offers a wide selection off of its Steakhouse Menu, as well as a popular Friday fish fry among locals.
20715 Durand Ave, Union Grove​. From the handcrafted iron tables & concrete bar to the rough sawn barn wood & beams, TinCAN Roadhouse was created to provide a place that you can go and feel relaxed – whether in jeans & boots or a suit & tie.
611 Wisconsin Ave, Racine. Burgers & creative pub fare pair with full bar including lots of beer in a compact tavern setting.
31100 Weiler Rd, Burlington​. Stately American & seafood eatery with a nautical theme, weekend live music & a big lakeside patio.
2148 Mead St, Mt Pleasant. Passed down through three generations, Wells Brothers has been rated one of the best pizzerias in the country, it's all in the family! 
180 E Chestnut St, Burlington. Planted prominently in Burlington's historic heart, Zumpano's quietly provides the quintessential dining experience. 
---
Hungry for more? Visit our Food Guide to everything delicious in Racine County.