Mark your calendars for Saturday, September 21st from 12 pm to 7 pm and plan to spend your day downtown for the 17th annual Party on the Pavement street festival. With over 12 blocks filled with live music, incredible food and drinks, street performances, shopping, games, and rides, there is something for the whole family.
Admission to the Party on the Pavement grounds is free, which takes place throughout downtown on Main Street from State Street to 7th Street, and all of 6th Street from Lake Avenue to City Hall. Here's what you need to know before you go:
---

Live Music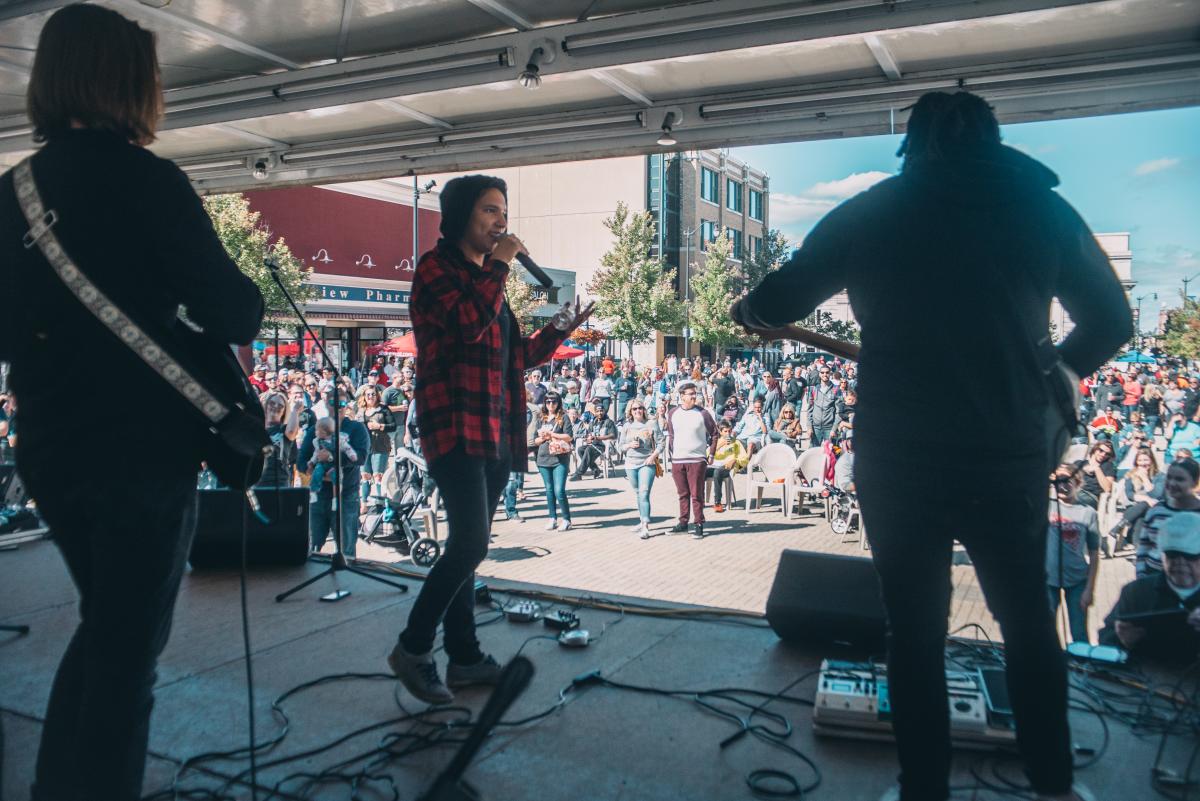 Whether you are a fan of blues, rock 'n roll, hip-hop or everything in between, this year's diverse lineup has something for everyone. With three stages of live music throughout downtown, here is this year's music lineup:
Network Health Stage – Monument Square
● 12:00pm - 1:45pm: Beat Council & Family Power Music (Poetic Funk)
● 2:15pm - 4:15pm: Mean Jake (Rock/Blues)
● 5:00pm - 7:00pm: Betsy Ade & The Well Known Strangers (Contemporary Rock) 

Gendlin, Liverman & Rymer Stage – Main Street/State Street
● 12:30pm - 2:00pm: Something To Do (Rock 'n Roll/Ska)
● 2:30pm - 4:30pm: Jake O' & Company (Rock 'n Roll/Blues)
● 5:00pm - 7:00pm: The Cats Meow (Covers) Indian Motorcycle of Racine Stage – 522 6th Street
● 12:15pm - 3:15pm: From Any Angle (Contemporary Rock/Pop)
● 4:00pm - 7:00pm: Shelly Mack & The Reunion (Blues/Rock)
● 8:00pm - 11:00pm: Weird Science (Classic 80s Covers)
---
Food & Fun


Indulge in an array of international cuisine from the downtown restaurants and food vendors lining both 6th and Main Streets. Spanish, Filipino, Italian, Korean, Thai, Japanese, Mexican, Irish, Jamaican, Pakistani and American cuisines available all day long.

Stop by the boutiques all along 6th and Main Streets. Arts & Crafts vendors from all over the area offer their handmade jewelry, beauty products, paintings, handbags, pet products, household decorations, and the list goes on. Party on the Pavement has special attractions for all ages. Let the kids burn off some energy at the Fun Zone presented by Siena Catholic Schools and Landmark Credit Union.
There will be the Unique & Antique Car Show where over 150 exhibitors are expected to fill the Wisconsin Avenue between 4th Street and 7th Street. For even more classic automobiles, the Nash Car Club of America car show will be taking place on Sam Johnson Parkway next to the Johnson Building.

Party on the Pavement favorite, 'Touch-a-Truck,' sponsored by Educators Credit Union is back this year. Large construction equipment, agricultural equipment, law enforcement vehicles and more will be located in Porter's Lot on 6th Street for everyone to touch, feel, sit in or on.
---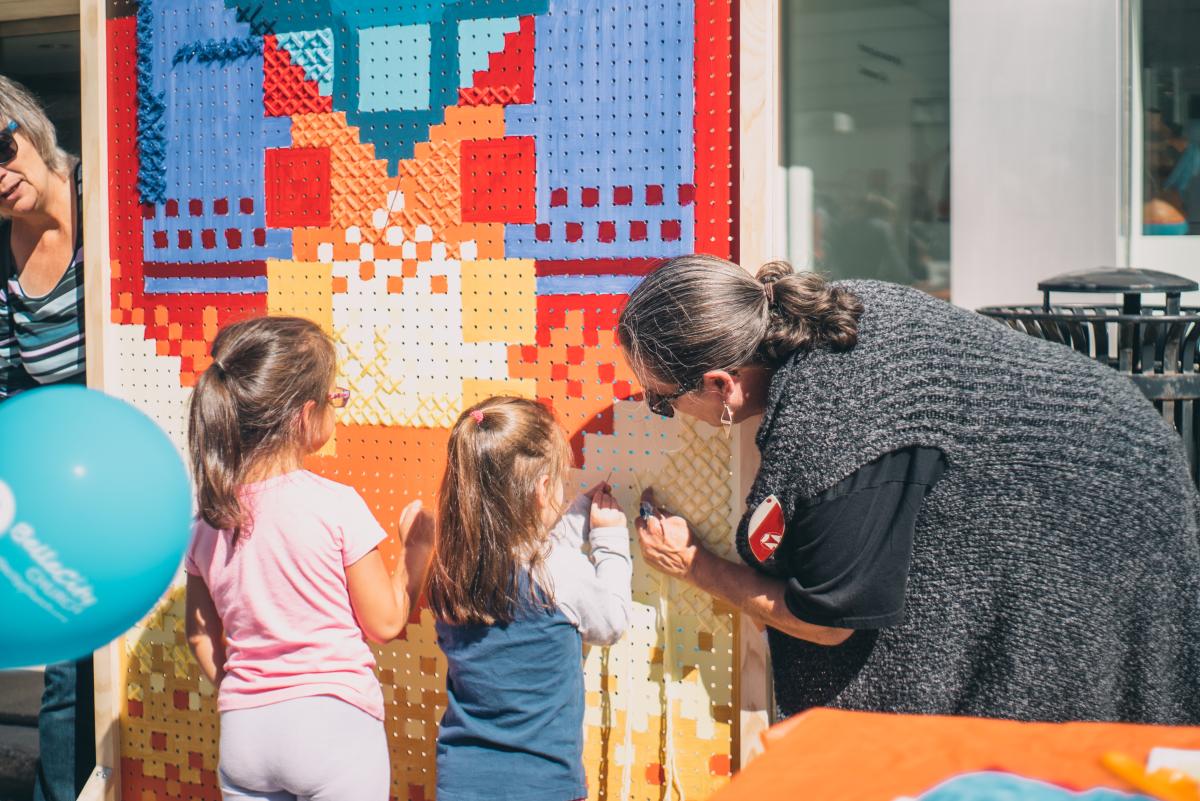 6th Street Art Attractions:
● Aerial arts performance at the end of 6th Street in front of Pepi's Pub & Grill ● Shop the array of hand-made items that local artists have created to sell at the event
Main Street Art Attractions:
● Create your own hands-on-art projects at the Racine Art Museum from 1:00pm - 4:00pm
● Visit Hot Shop Glass (239 Wisconsin Avenue) for live glass blowing demonstrations.
---

Parking Information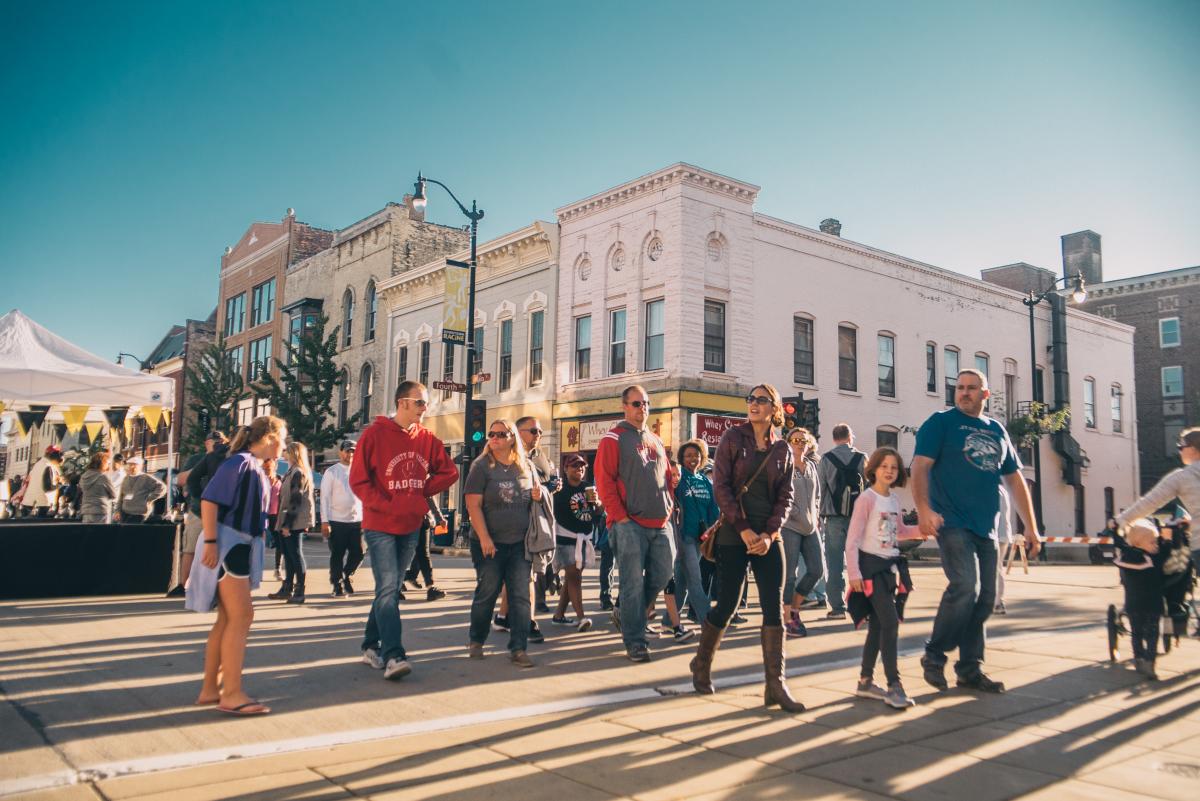 Street parking is available for free the day of Party on the Pavement, or you can conveniently park in one of Downtown Racine's five parking ramps for only $2 for the entire day.
The parking ramps are located at:

● Civic Center – 501 Lake Avenue
● Lake Avenue – 300 Lake Avenue
● Shoop – 226 Main Street
● Gaslight – 25 Gaslight Drive -more-
● McMynn – 120 7th Street Traffic will be re-routed as follows:
● Northbound Main Street traffic will detour east on 7th Street, north on Lake Avenue, west on Gas Light Drive and then north on Main Street
● Southbound Main Street traffic will detour west on State Street, south on Marquette Street, east on 6th Street, continue east on 7th Street and then south on Main Street
---
Learn More About What's Up in Downtown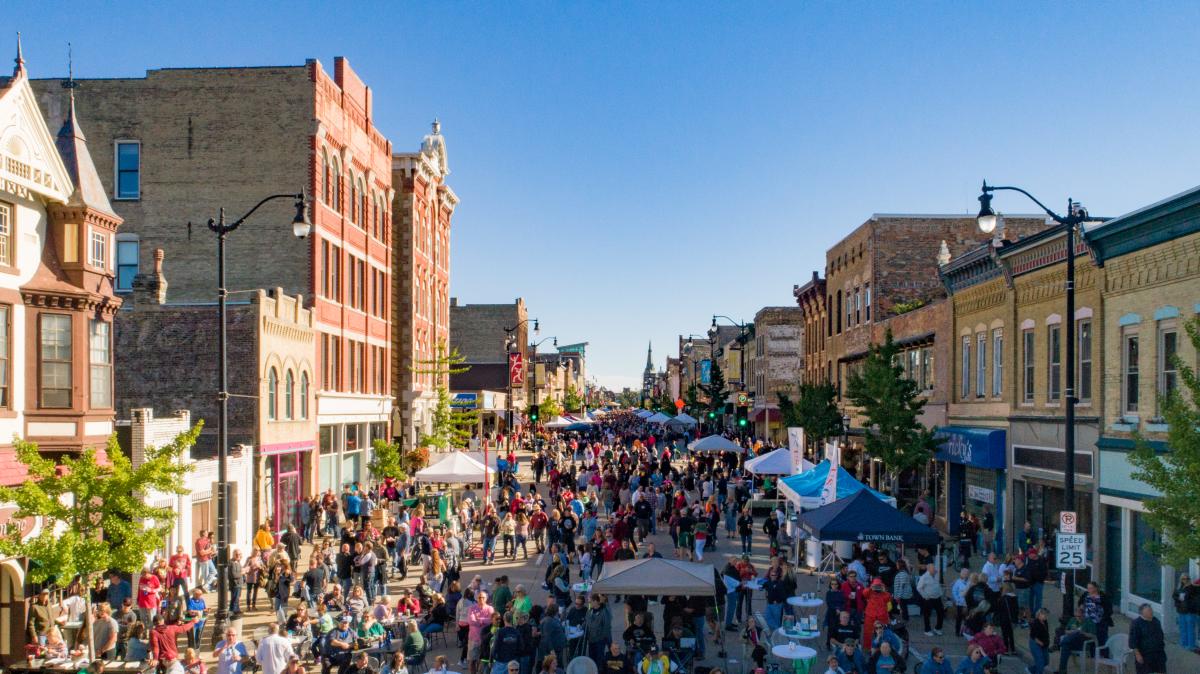 The Downtown Racine Corporation, a non-profit whose mission is to foster economic, social, and cultural diversity by stimulating business development, programming events, and marketing downtown to the community, developers, and tourists. Learn more at RacineDowntown.com