Celebrate the magic of this festive holiday season with us with these holiday activities and events all across Racine County:
---
Holiday Shopping Fairs



Racine County is jam-packed with opportunities for you to find the perfect holiday gift at many of our open houses, craft fairs, and other assorted shopping events, here's some that you won't want to miss:

Downtown Racine's Open House & Kris Kringle Tour - December 7
Gifford School Holiday Craft and Vendor Fair - December 7
Union Grove Annual Craft & Gift Fair - December 7
Racine Zoo's Holiday Fair - December 12
Pop Up Racine - December 19
 
---
Racine Art Museum Make and Take Workshops
 
Adults and children can take a class at the Wustum Art Museum to get into the Holiday Spirit!
Thursday, December 12, 6:00 - 8:00 pm Paper Holly and Berries – Adult class
Want to try something creative but don't want the hassle of buying supplies and making the mess at home? Gather a friend or more, and come for a one night only make-it and take-it art experience at RAM's Wustum Museum, 2519 Northwestern Avenue.
Saturday, December 7, 1:00 - 4:00 pm Quilled Paper Ornaments Children's Workshop
Saturday, December 14, 1:00 - 4:00 pm Paper Holly, Berries, and Pine Sprigs Children's Workshop | Ages 7–13
DROP IN - Kids ages 4 and up, accompanied by an adult, are welcome to drop-in for some FREE art fun at Wustum as well. Spend a little time in the galleries to learn about the current exhibition and create an art project, for a well-rounded art experience!
Thursday, December 19 3:30 - 5:00 pm - Holiday Gift Making
Click here to see RAM's full calendar of events and classes.
---
Breakfasts with Santa



Get the opportunity to have your little ones meet the big man himself at one of these meet and greets with a meal included: 
Breakfast with Santa at Meadowbrook Country Club - December 5
Brunch with Santa at the Racine Zoo - December 8
Christmas with Santa at the Masonic Center - December 8
---
Horse Drawn Sleigh Rides at Apple Holler
 
The horse-drawn sleigh ride experience at Apple Holler's family farm will make you feel as though you stepped inside of a glistening winter snow globe. The magical sleigh rides are pulled by their beautiful Haflinger horses and take you on a private orchard tour.
Within the enchanted forest, you will marvel at the charming hardwoods, many of which are over 100 years old. The sound of the horses' hooves traveling through crisp, white snow along with longings of simpler times makes our sleigh ride adventure a true winter wonderland experience.
Advanced reservations are required. Click here to learn more.
---

Community Christmas Tree Lightings and Celebrations
 


Christmas is the time that our communities gather together to celebrate with holiday cheer of every corner of our county. Join in on the tree lighting and parade festivities with one of these upcoming events: 

Burlington Holiday Parade & Tree Lighting - December 6
Uptown Tree Festival & Holiday Fair - December 7
Wonderful Waterford Holiday Parade & Tree Lighting - December 7
Sturtevant Community Tree Lighting - December 7
Mount Pleasant Community Tree Lighting - December 8
---
Christmas at the Mansions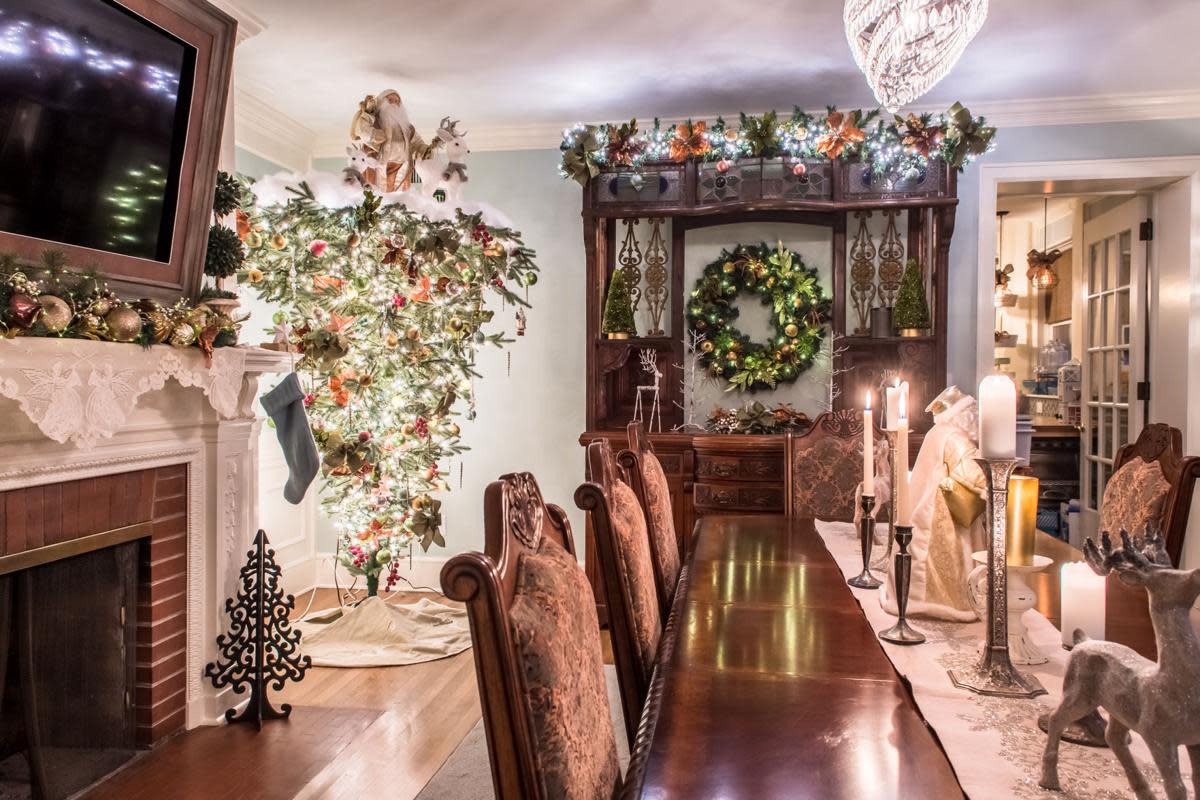 Tours of three historic mansions will be featured in an event called Christmas at the Mansions from 6:00 to 9:00 pm on Wednesdays in December. Visitors will tour the Racine Masonic Center, 1012 Main St.; The Christmas House, 116 10th St., and Lochnaiar Inn, 1121 Lake Ave. All are within walking distance of each other and will be decorated for Christmas.
Each event will feature a raffle, baked goods, and food trucks and lights in the park. Admission is $15 for ages 13 and older and $5 for ages 12 and younger.
The event is a fundraiser for Shriner's Hospital for Children, Safe Haven youth shelter, and Faith, Hope & Love youth crisis center. Donations of gift certificates and new or gently used gloves, jackets and scarves will also be collected.
---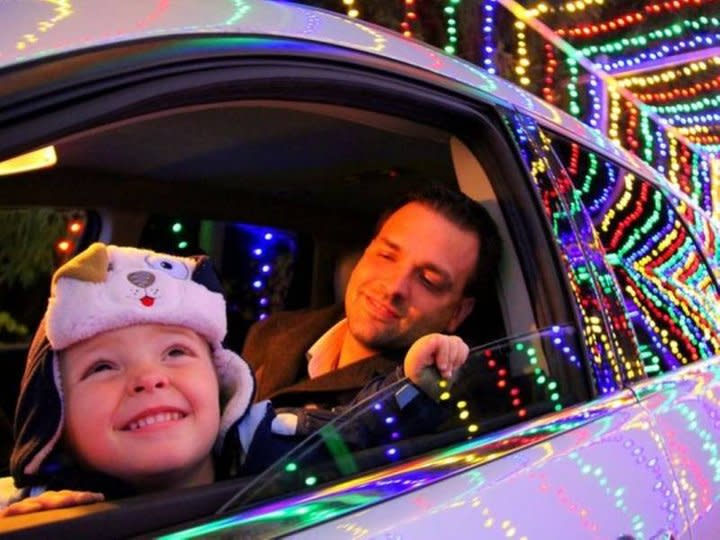 Once again, families can see one of Wisconsin's largest drive-through light display filled with 1.5 million twinkling lights through December 31st (with the exception of Christmas Day). The display can be seen in your own vehicle or from Santa's open-air sleigh. The Carnival of Lights is organized and run by local, family-owned and operated Jellystone Park in Caledonia.
Hours are 5–9 p.m. Sunday–Thursday and 5–10 p.m. Friday and Saturday. The entry fee for carloads with up to eight people is $20, $30 for limos, minibusses and large passenger vans, and $35 for greyhound and other large buses, and large motor homes.