Summer is the ultimate time to get some street eats in Racine County. Here's a list of some of our favorites that you should put on your radar when they roll through town:
---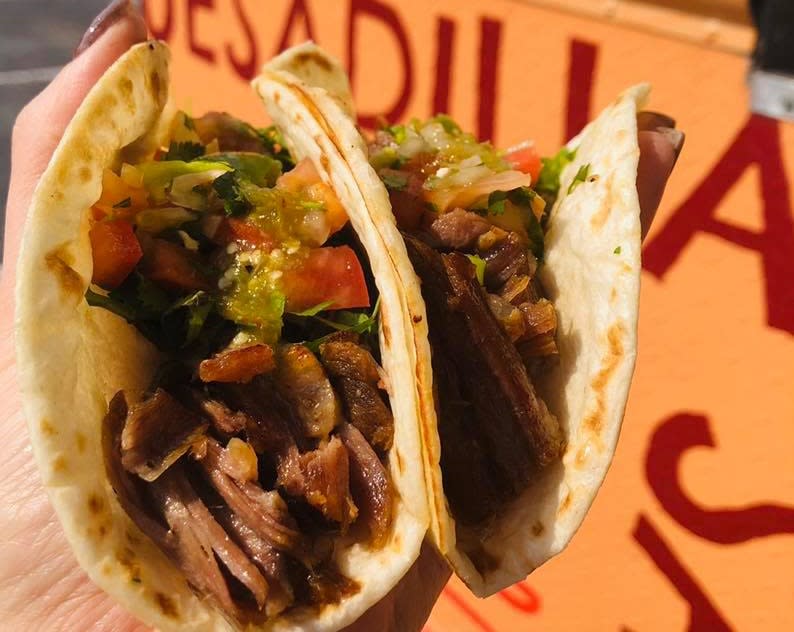 Photo Credit: Pico's Tacos
Home to over 16 types of traditional, street style and West Coast-inspired tacos, Pico's menu offers something for every appetite! Pico's is also available on the road - you can find their taco truck at many local festivals and events throughout the warmer months, catch them on weekdays at the Menards parking lot off of Highway 11 in Mount Pleasant. 

Photo Credit: Milk Can Hamburgers

This food truck prides itself with serving the food that made Wisconsin famous! Frozen custard, mouthwatering butter burgers and cheese curds are in no small demand when they set up shop. This summer, they're teaming up with Racine's favorite Indo-Pak restaurant Chit Chaat to bring infusion style foods such as Lamburgers and Masala Fries.

Photo Credit: Rose Mob Grill

Hungry for a little bit of everything? Rose Mob has you covered. Perfect Philly cheesesteaks, cantina style tacos, quesadillas and even mac and cheese grilled cheese sandwiches are on the board for you to explore from this Racine native owned food truck.. Check them out on select days at local dealerships and retailers all across the county.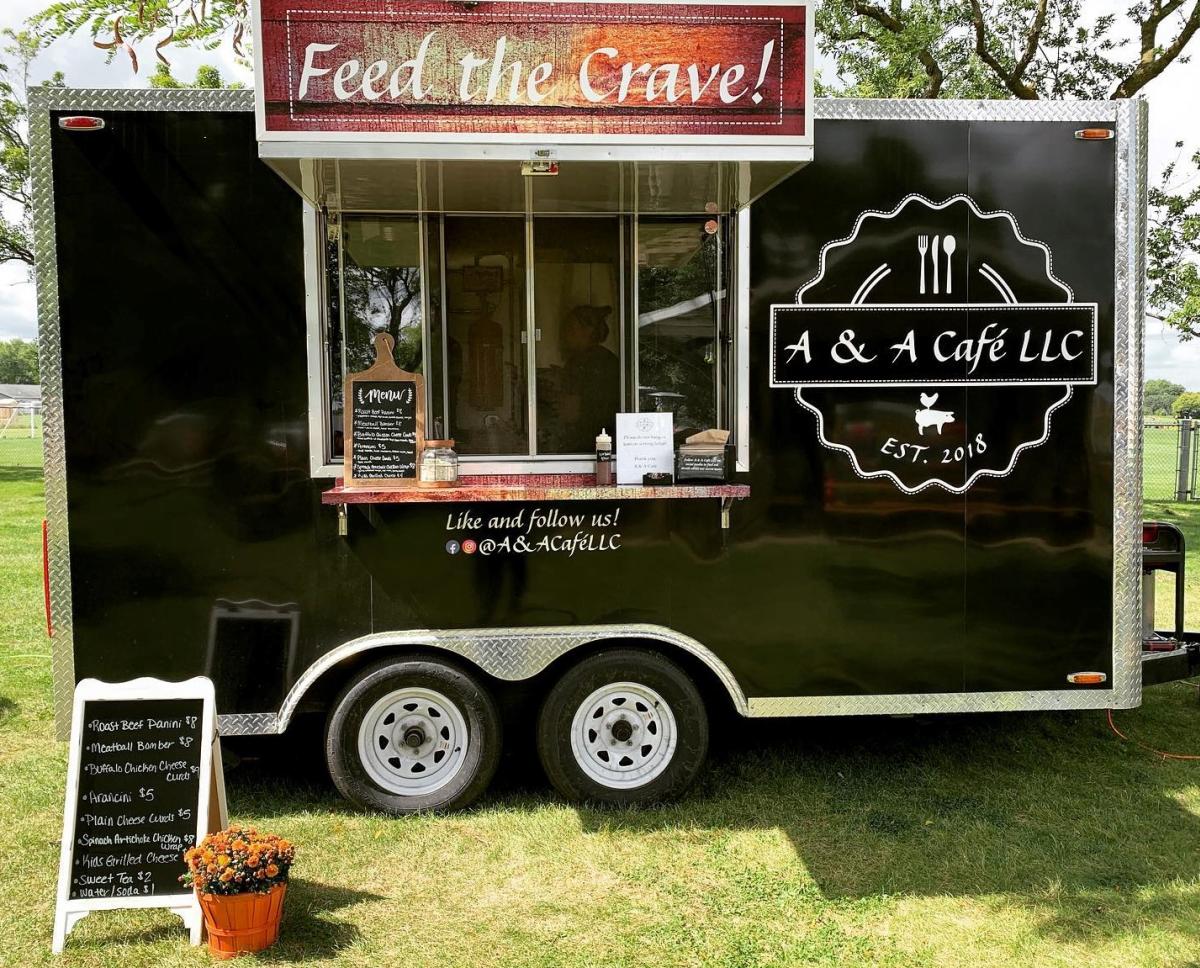 Photo Credit: A&A Cafe
Established in 2018, owners Abbey and Anthony (aka, the A & A of the travel cafe) have dedicated their lives to create unique menu items and an experience that you will never forget! A & A Cafe LLC is a food truck that will be traveling around southern Wisconsin serving gourmet sandwiches, loaded chips and much more.
The Summit's Silver Bullet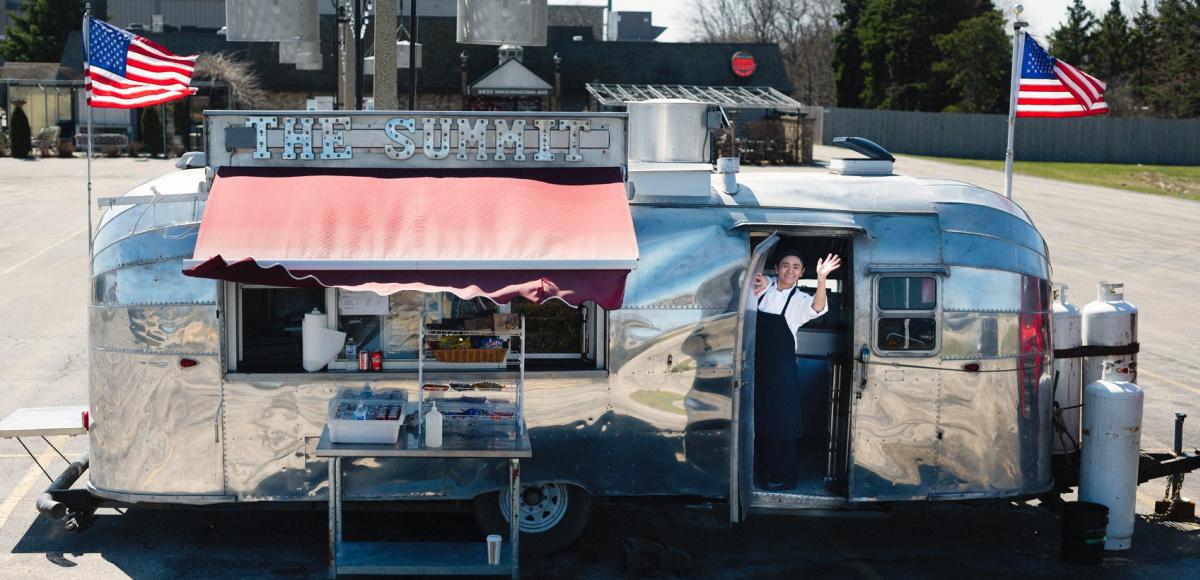 Photo Credit: The Summit / Varitay Studios
Make way for the Silver Bullet! Conveniently parked in front of the Summit Restaurant, this food truck is open daily from 11 - 2 pm for the perfect lunch run that serves approachable fine dining.  Sandwiches, burgers and even street corn are what they do best out of this Wisco-style supper club on wheels.
Yogi's Pud'n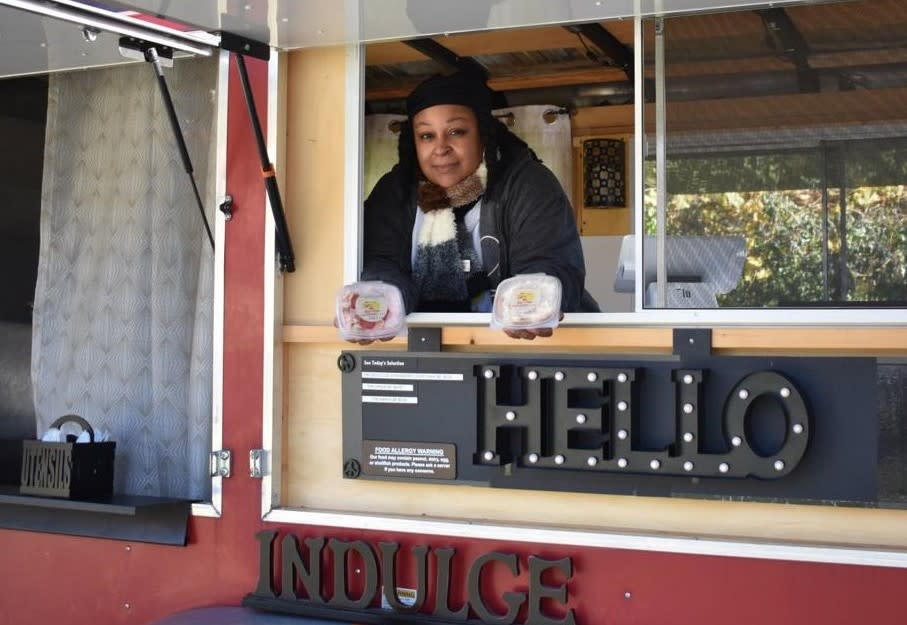 Photo Credit: Racine Journal Times
Trust us, this is the best pudding you will ever have! Known for being a food truck hot spot for "Pleas-ur-a-bowl" handmade puddings, Yogi has opened her doors for you to drop by and pick up this local favorite! Changing flavors daily, you're always in for a treat for all! You can catch Yogi at many food truck festivals around the city of Racine, or her pudding is available at many local retailers year-round, along with her home location on Washington Ave. in the Uptown District.
Franksville Craft Beer Garden's Food Truck Nights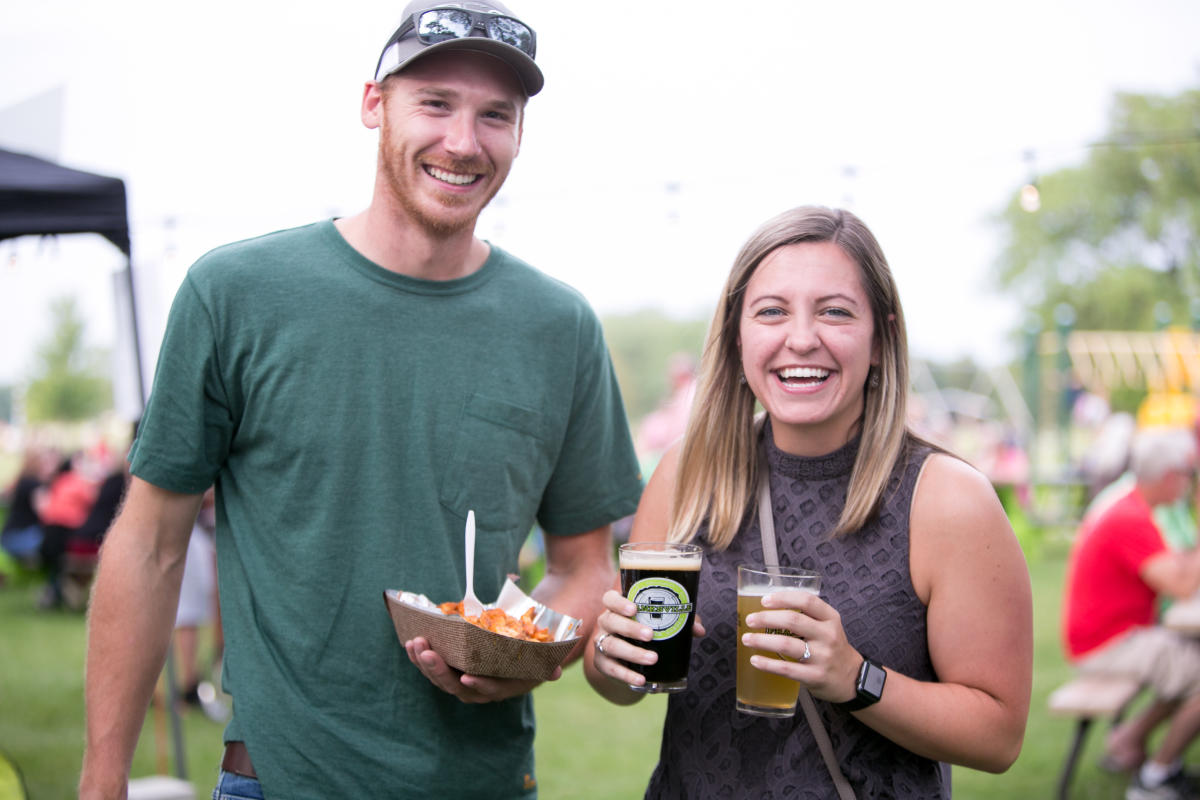 Photo Credit: Franksville Craft Beer Garden
Monthly Food Truck Nights (sponsored by Real Racine) at the Beer Garden plays host to the best in local food trucks in the area, serving a variety of palates. The Beer Garden also serves up Fish Fry Nights, with the classic Wisconsin Fish Fry Dinner available on select nights. When there isn't a special food event, you can usually find one many local favorite food trucks taking up residence in the Beer Garden for the weekend, adding to the atmosphere. 
Food Truck Nights For 2020: May 26, June 26, July 31, Aug 21, Sept. 18
Fish Fry Nights for 2020: June 19, July 17, August 14, Sept. 4
Hungry for more? Visit our Food Guide to everything delicious in Racine County.