The Real Racine team is proud to announce our partnership with the Franksville Craft Beer Garden's Food Truck Nights all season long! This monthly family-friendly event is FREE to attend at everyone's favorite community gathering place in the Caledonia-Mount Pleasant Community Park, located at 9416 Northwestern Ave, Franksville. Each Night will feature 5-8 local food trucks serving up a variety of street snacks and dishes for every palate.
2021 Food Truck Nights at the Beer Garden Schedule:
- Friday, May 28, 2021 (5-9PM)
- Friday, June 25, 2021 (5-9PM)
- Friday, July 30, 2021 (5-9PM)
- Friday, August 20, 2021 (5-9PM)
- Friday, September 17, 2021 (5-9PM)
- Friday, October 1, 2021 (5-9PM)
Stay tuned to the Franksville Craft Beer Garden Facebook page for truck/vendor lineup including many past favorites! 
Regular beer garden fun for the entire family including Live Music, playgrounds, yard games, and more will also be in supply during these nights. 
The food truck trend doesn't stop with just their Friday Food Truck Nights - don't forget to join the beer garden for the 2nd Annual Taco Fest of Racine on July 24th, 2021, the 4th Annual Franksville Food Truck Festival, September 10th & 11th, 2021 featuring the area's best food trucks, and 4th Annual Oktoberfest of the Greater Racine presented by Lakefront Brewery, September 23rd-26th, 2021!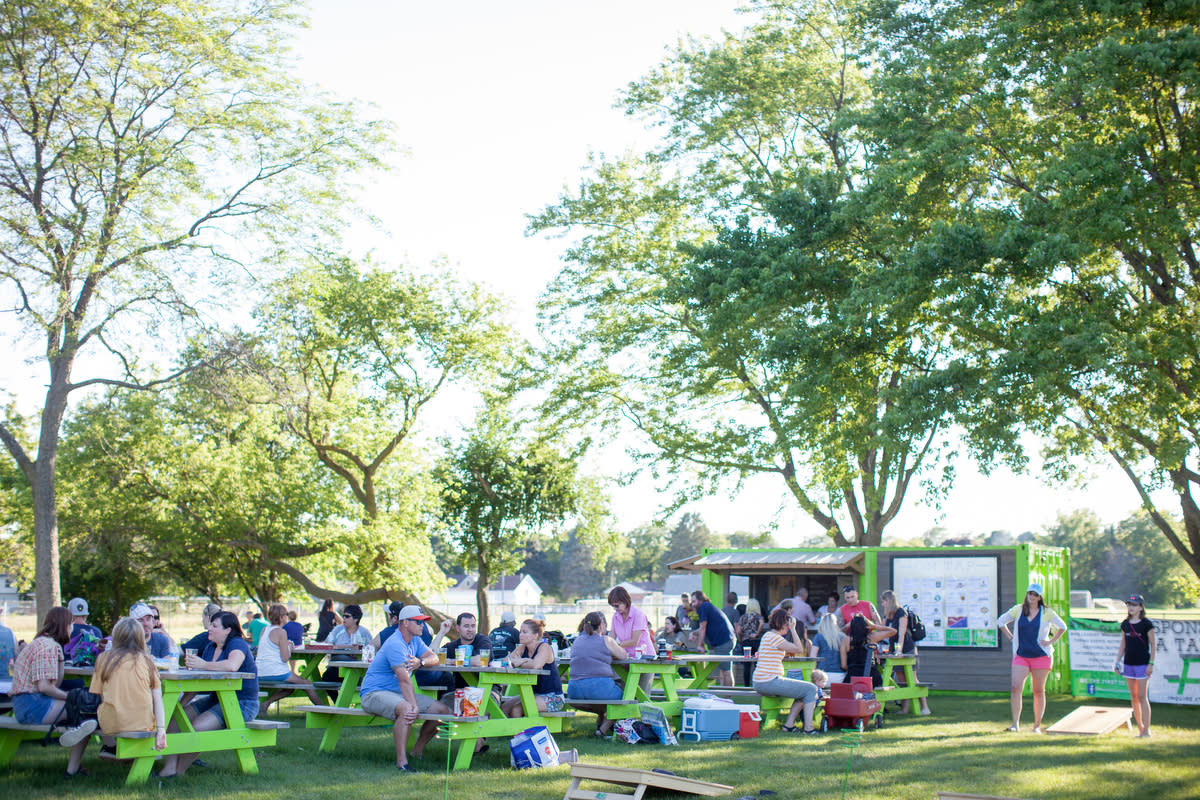 About the Franksville Craft Beer Garden
 
The FCBG holds the title for the Best Beer List in Racine County (awarded by the Journal Times in 2020), and also was Runner-Up for Best Free Entertainment and Best Live Music. 
The FCBG is open weekly:
Thursday 5-9PM
Friday 1-9PM w/Live Music 6-9PM
Saturday 11AM - 9PM w/Live Music 6-9PM
Sunday 11AM - 7PM
The Franksville Craft Beer Garden asks the following of their patrons:
-Be Respectful of others' choices and views regarding Social Distancing, Safety Precautions and Well Being
-Do your best to maintain Social Distancing in ordering lines, and while enjoying the beer garden
-Follow the "Recommended Health Department Guidelines" from the Central Racine County Health Department
The FCBG follows Coronavirus Safety Guidelines and Best Practices and asks patrons to do the same. The beer garden spans over 100,000 sq ft of outdoor space, so come spread out! Visit their website for more information.