Saturday, May 5 is Open House Racine County (OHRC), a day-long celebration of our county's interesting places. You'll experience fascinating architecture, local history, home-grown art and much more! Plus, It's all free! If you're an art lover, whether it be visual or theatrical, here's a perfectly curated itinerary for you to enjoy our county-wide event!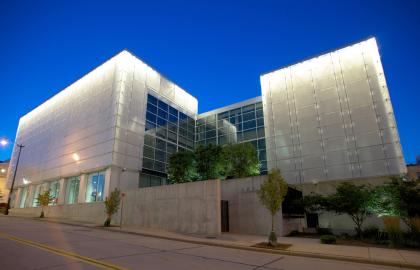 Racine Art Museum (RAM) is an environmentally sound and visual striking, modern reuse of two nineteenth-century structures. The largest collection of its kind in the US, the museum's craft holdings include over 4,000 pieces in art jewelry, ceramics, fibers, glass, metals, polymer, and wood, as well as over 4,000 works on paper and sculptures. 
Visitors are invited to explore Text Message: Words and Letters in Contemporary before the popular exhibition closes on May 6. RAM will also offer a behind-the scenes tour called RAM Debunked at 1:30 pm with Director of Operations and Development Laura D'Amato who will walk visitors through staff-only spaces of the museum. This is a rare chance to see the mysterious third floor, featuring one of the best views of Lake Michigan in Racine. 
 RAM's Charles A. Wustum Museum of Fine Arts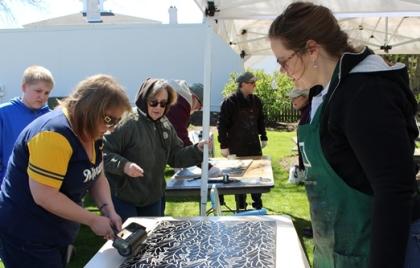 In 1938, Jennie E. Wustum honored her husband's memory by donating their house, establishing the Charles A. Wustum Museum of Fine Arts. The former Wustum home - an 1856 Italianate-style farmhouse - is the center of the Wustum Museum campus, which also includes 13 acres of park, with a one-acre formal garden, and a 1966 classroom/studio addition.
Join local print makers Lisa Bigalke & Amy Misurelli Sorensen––plus a slew of other area artists and print makers––for this amazing event that celebrates one of the oldest forms of printmaking, relief printmaking. Discover the process of printing large scale relief cuts using a steamroller as a massive makeshift printing press. Come to watch and interact with this team of artists as they explore this fascinating art form.
Spectrum School Gallery of the Arts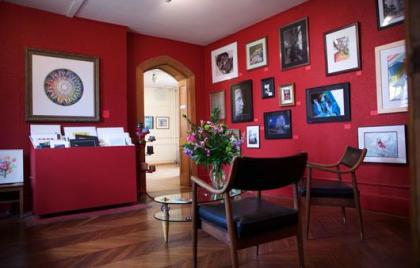 Spectrum School of the Arts and Community Gallery is located at the historic DeKoven Center. Erected in 1852, in the Quadrangle (modeled after English colleges such as Oxford and Cambridge) and is Gothic Revival in style. In present day, the center is a venue for retreats, conferences, weddings and events. At Spectrum, our spacious galleries offer outstanding views of the lake as well as a variety of artwork.
Celebrating 37 years, Spectrum offers quality arts education with individualized instruction in small classes. Exhibitions and events are varied with the public invited to participate at many. A short tour will be provided through the building's studio spaces and galleries.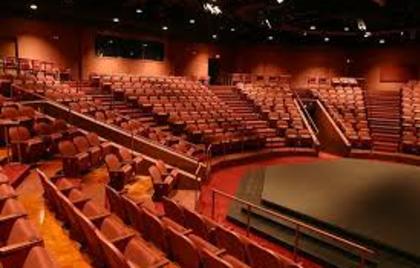 The Racine Theatre Guild, a volunteer-based community theatre, was founded in 1938 by 26 people with $13. In 1956, it became the first community theatre in Wisconsin to own its building. The current building was constructed in 1976, and renovated in 2004. The theatre contains state-of-the-art lighting, sound and production elements. Features include a thrust stage, dressing rooms, storage, classroom, costume shop, and scene shop.
Breaking the Fourth Wall: A behind-the-scenes look at the Racine Theatre Guild. Learn how we prepare for each production with a look at our greenroom, costume shop, props, scene shop, sound, and lights with actors, crew members, and volunteers as your guide.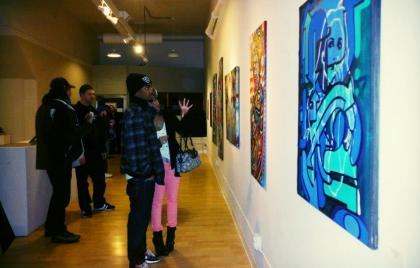 The Racine Arts Council is dedicated to promoting local visual artists by providing emerging and mid-career artists an opportunity to curate and/or exhibit in RAC's ArtSpace Gallery. The current exhibit features a collaboration between Racine Civic Leaders Academy (RCLA) and REAL School on a mural project, displaying the completed mural, project sketches and a photo journal. The three part mural will then be taken to the Administrative offices of Racine Unified School District where it will be permanently housed. This mural project is part of the ArtStart program, which is generously funded by a grant from SC Johnson.
Racine Arts Council will be featuring a new abstract art exhibition by artist Blase Masini. Gallery hours are 12-5pm. RAC staff will be on hand to answer questions about our ArtSeed grant program. ArtSeed aims to encourage growth and enhancement of the arts in the Racine area - especially with new, innovative and/or experimental programs.
The building was built in the 1800's as the Jacob Muth Brewery, and later housed the Finke-Uhen Malt House. The Haylofters purchased the building in the early 1950's for $859 in back taxes. The group spent a number of years renovating it into a theater. The first production on the new stage was Angel Street in 1954.
Come and learn about the history of The Haylofters and take a tour of the stage and theater. Ask questions, for example, how does one audition for a show, where does the band play for musicals, where do the performers get dressed? There will be costumes available to try on for all ages, and during this event, save $2 on all regular priced tickets for our first show of the season, On Golden Pond.