The Racine Arts Council and Real Racine are hosting an all-county "Quilts on Barns Road Rally", Saturday, October 10th throughout urban and rural Racine County. Travel down rustic roads to enjoy brightly colored 8-foot by 8-foot wooden quilt pattern blocks installed on barns across the county. Here's what you need to know before you go:
---
About Quilts on Barns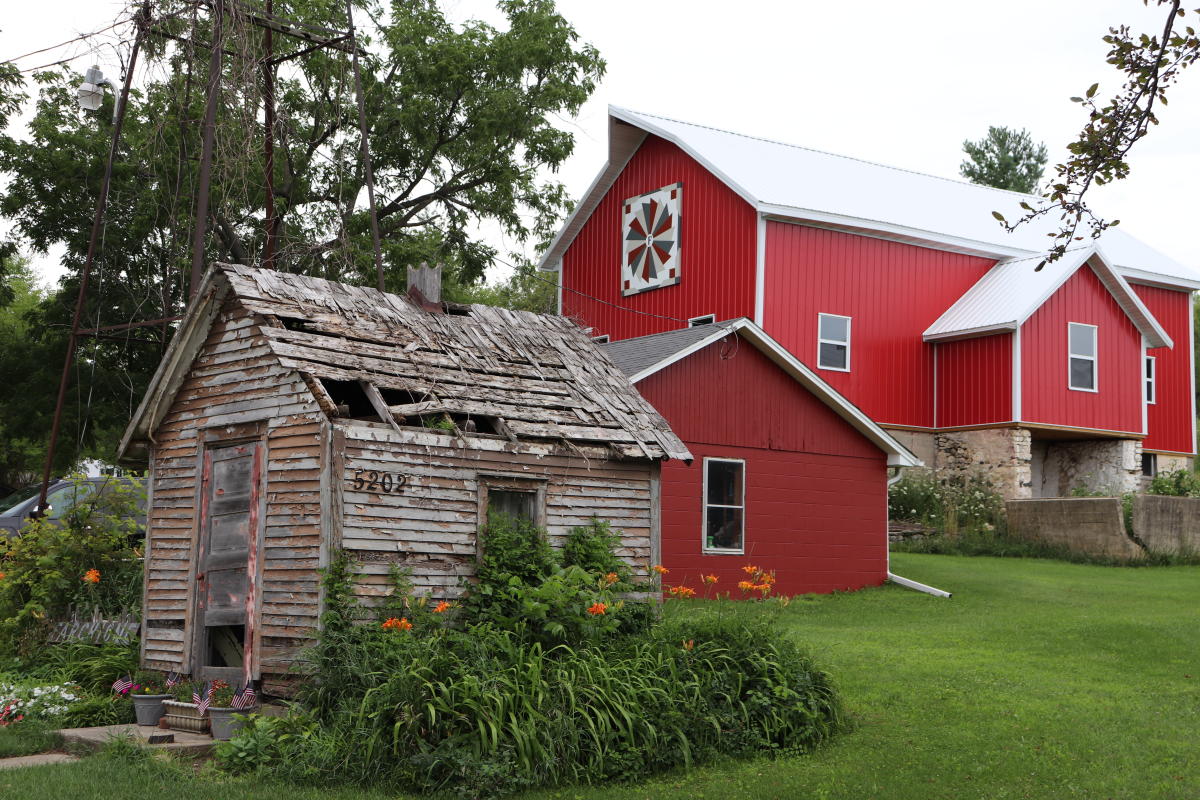 This public art project, a brainchild of quilt enthusiast Kathi Wilson, has placed 28 colorful quilt patterns all across the county. Many of the area's most popular attractions, such as the Wind Point Lighthouse, Swan's Pumpkin Farm, and Apple Holler are just minutes from the Racine County Quilts on Barns Route.
Quilt patterns can be found on barns in Burlington, Waterford, Wind Lake, Franksville, Raymond, Sturtevant, Mt. Pleasant, Wind Point, Yorkville, Norway, and Racine. Two new quilt patterns, "Blue Ribbon Horses" and "Rusty's Horses" have been designed and painted by local artist Libby Cameron. Libby expresses her imagination, creativity, and sweet passion for the horse community in Caledonia. 
Map it Out
 
For participants' convenience, we've put together a Quilts on Barns interactive map through Google! The map can be easily downloaded and has previews of all the Quilts on Barns sites:
Participation Prizes Up For Grabs

Several lucky winners will be randomly chosen to win quilts, original artwork, and other prizes! Here's what to do to enter to win:

1. Pick up your rally card and map at Real Racine Headquarters, 14015 Washington Ave, OR Downtown Racine Headquarters, 425 Main St.
2. Take a selfie at four of the Quilts on Barns (QOB) locations.
3. Report back to either Headquarters and show your QOB selfies and drop off your rally card where winners will be chosen.
*You have until Monday, October 12, 4:00 to drop off your card.
If you are a resident of the county, we encourage you to join along and display your quilts for others to see, on fence posts, from trees, and on your front porch!

As you make your way around the county, see vistas of Lake Michigan and gorgeous farms, stop at local businesses in western Racine towns, pumpkin farms, downtown Racine restaurants, shops & art galleries and Sew n' Save quilt store. We are loaded with fun attractions and things to do! Come visit Racine County on a beautiful fall day to see color and take an adventure!
Click here to RSVP to the event for updates and more information.

Looking for more fun? Visit our Things to Do page for everything going on in Racine County!