Looking for a local coffee stop to get your morning buzz? Wanting a great cafe that offers a great atmosphere for studying, planning meetings, or just catching up ? Check out our lists of places that the locals swear by for that fix!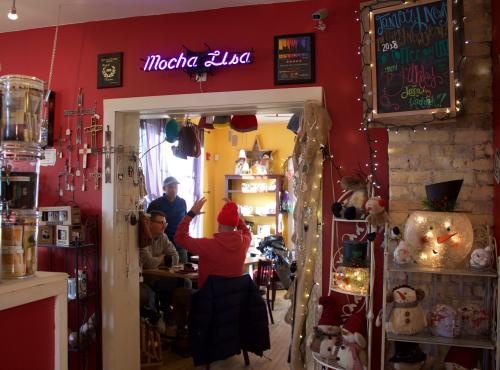 2825 4 1/2 Mile Rd, Open Monday-Friday 6:30AM-5PM, Saturdays 7AM-5PM, Sundays 8AM-2PM

"I love Mocha Lisa! Their drinks and bakery items are delicious! The staff is very friendly, and they have a bunch of cute, locally made crafts".  Allison C.
"It feels like home and their coffee is my favorite! I love that they also help organizations in Racine such as the Veterans Outreach!" Carly R.
The Branch at 1501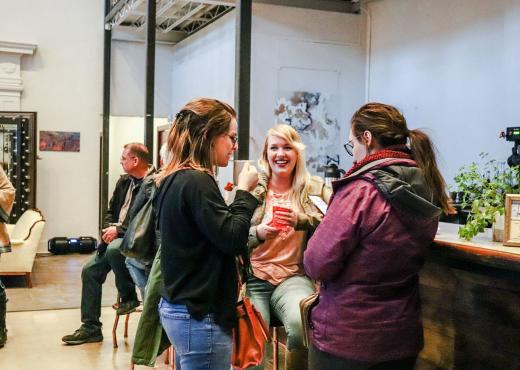 1501 Washington Ave, Open Monday – Friday 8AM – 2PM

"The Branch at 1501 is not only my favorite place to enjoy a coffee and plug away at work, it's also a beautifully restored historic bank that transforms into a stunning event venue. I highly recommend stopping by for one of their special event nights – everything ranging from painting, to live music and poetry. They have been a pleasure to work with for events I've hosted – the location is truly breathtaking and unmatched. Pop in and take a picture in front of the restored vault!"  Jen T. 
A Little R&R Café

619 Wisconsin Ave, Open Monday-Friday 7AM – 2PM, Saturdays 8AM-2PM

"R&R for sure. The room that's off to the side of the counter gives you a quiet place to work, the food rocks and there's free Wi-Fi." Lois B.
The Coffee House at Chestnut and Pine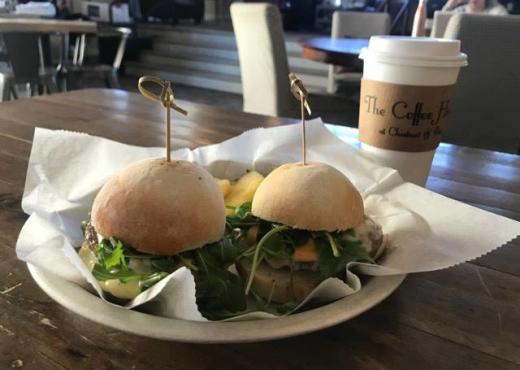 492 N Pine St, Burlington, WI 53105, Open Monday – Thursday 6AM – 9PM

"Coffee, cafe and music venue? I couldn't ask for more! It's a great place to work remotely. My two favorite things would definitely have to be the homemade soups and atmosphere." Megan D. 
Divino Gelato & Coffee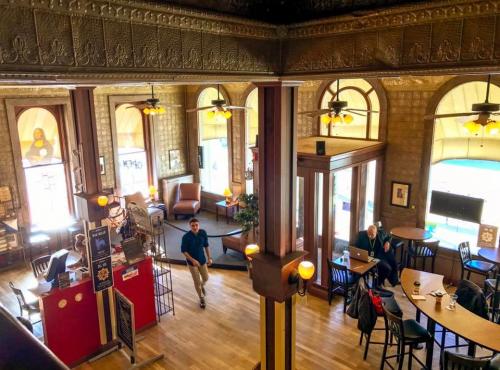 425 Main St, Open Monday-Thursday 7:30AM – 9PM, Friday-Saturday 7:30AM-9PM, Sunday 9AM-6PM

"Divino Gelato is the perfect Main Street spot – pop in for the freshest variety of gelato, coffee or a quick bite. The building once held the historic Bijou Theater – I suggest sitting up on the mezzanine level for a great perspective and a quiet chat. Their French macarons are also a must try. Stop by on an evening where they host live music and local acts for an even more memorable experience."  Jen T.

Give Me 5 More:
Wilson's Coffee & Tea
The Rush
Pine St. Cafe
The Grind
Java Garden Cafe

For more places that we love, check out our Real Racine 2018 activities guide here.