Racine County is filled with locally owned spots to find the best Mexican cuisine out there, and that's why we have to dedicate a whole Give Me 5 to our favorites so we can celebrate every Taco Tuesday... and Wednesday, and Thursday. 
1.) Picos Tacos & Cerveza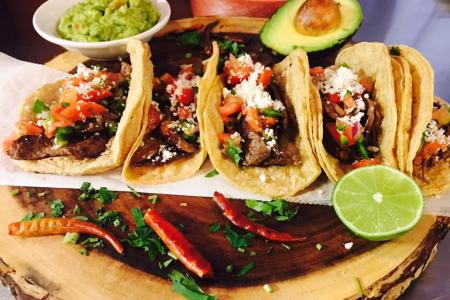 Home to over 16 types of traditional, street style and West Coast inspired tacos, Pico's menu offers something for every appetite! Check them out with a friend on their $22 Tuesdays: two Street Taco Plates, an order of Guacamole or Equites, 5 Coronitas, a 1/2 Pitcher of Sangria, or a Pitcher of Soda for $22. 
2.) La Tapatia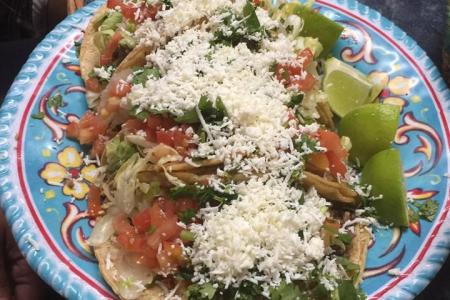 La Tapatia is where the locals flock to! Aside from their out of this world carne asada tacos, this hybrid grocery store and restaurant offers every Mexican food lover a variety of options from walking tacos and tamales to a full breakfast taco menu. 
3.) Javier's Cuisine


Not just your average Mexican restaurant! Javier's Cuisine's tacos are just the beginning of delicious, unconventional dishes that you can find at their establishment. Make sure to stop in at the right time to try their tequila bread pudding! 
4.) 911 Tacos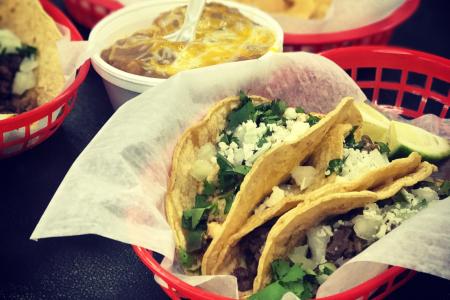 For all your taco emergencies, 911 (9 Juan Juan) Tacos is the spot to be on Main Street Downtown! Locally known for their tequila lime chicken tacos on their daily hand made flour tortillas, 911 Tacos favorite also include Tex-Mex style Brisket Nachos, Mexican corn-in-a-cup, and their Andres El Gigante Challenge .
5.) Tacos El Rey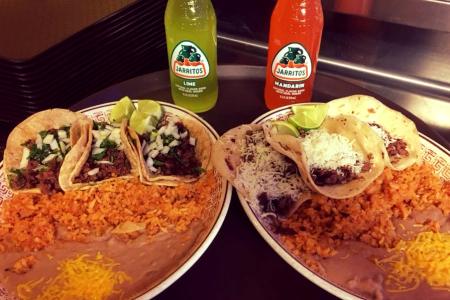 Translated to "The Taco King", Tacos El Rey is spot on with their name. Known for having generous portions for your dollar, this restaurant offers Fat Taco Tuesday - all you can eat tacos for $15 (finish off a dozen for a free sombrero).
Honorable Mentions:
Taqueria Arandas
Mexico Lindo
High St. Grocery & Liquor
Joey's West 
Jose's Blue Sombrero
Hungry for more? Visit our Food Guide to everything delicious in Racine County.