Downtown Racine is one of the Midwest's most unique and vibrant lakefront communities. Make Downtown Racine your getaway destination for boating, dining, shopping, art, and fun! Our historic charm, boutiques, art galleries, international cuisine, and museums are just a few of the reasons why Downtown Racine is the place to see, and here are some reasons why you should rediscover Downtown Racine this summer:
---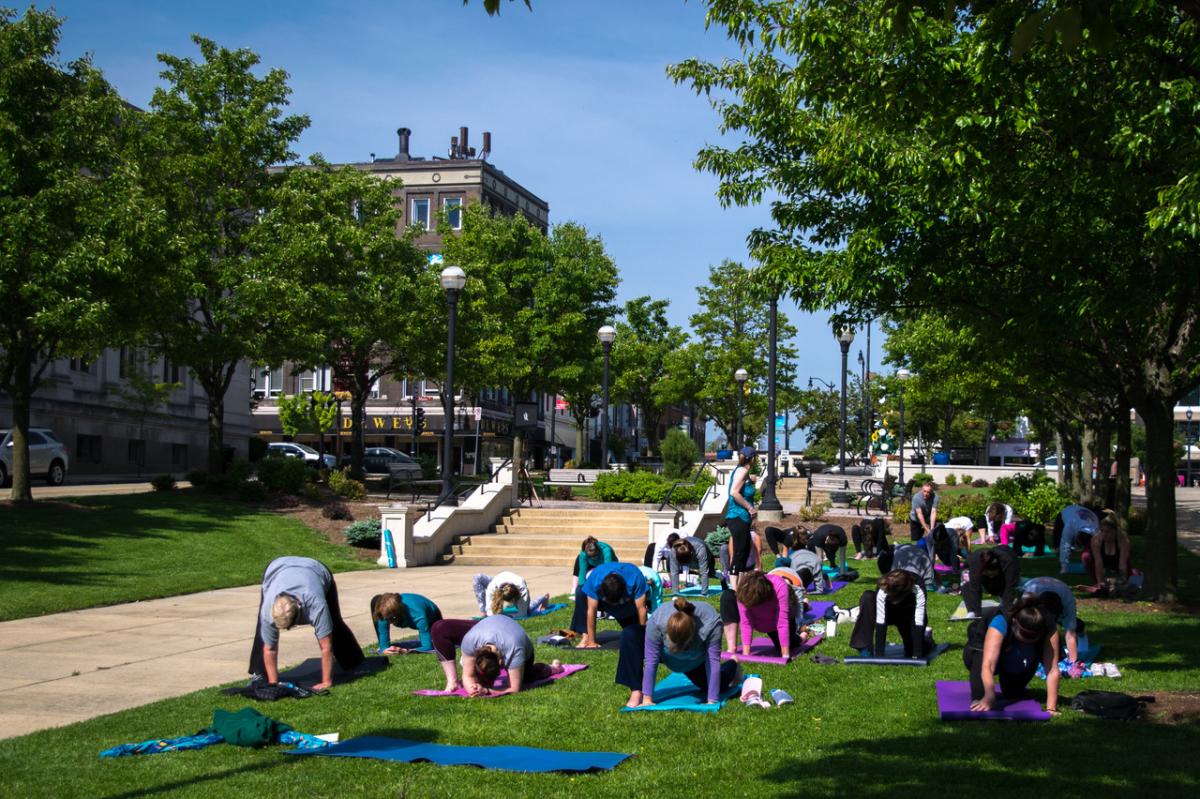 Back for a third year, the Downtown Racine Corporation presents Bend and Brew, free outdoor yoga at a new location - Reefpoint Marina Park (grassy area all the way at the east end).
Yoga sessions, which are lead by YogaRootsRacine, will be Wednesdays 6 pm-7 pm and Saturdays 9 am - 10 am and 10:15 am -11:15 am.

After every session, participants will receive a certificate to use towards a free coffee or beer at participating businesses. Sessions will be lead with people of all ages and skill levels in mind.
Registration is not required, but plan on coming 5-10 minutes prior to start time to sign-in. Although this is a free yoga session, there is a recommended donation of $5 to go towards the instructors from Yoga Roots Racine. Bring your own yoga mat or towel and water.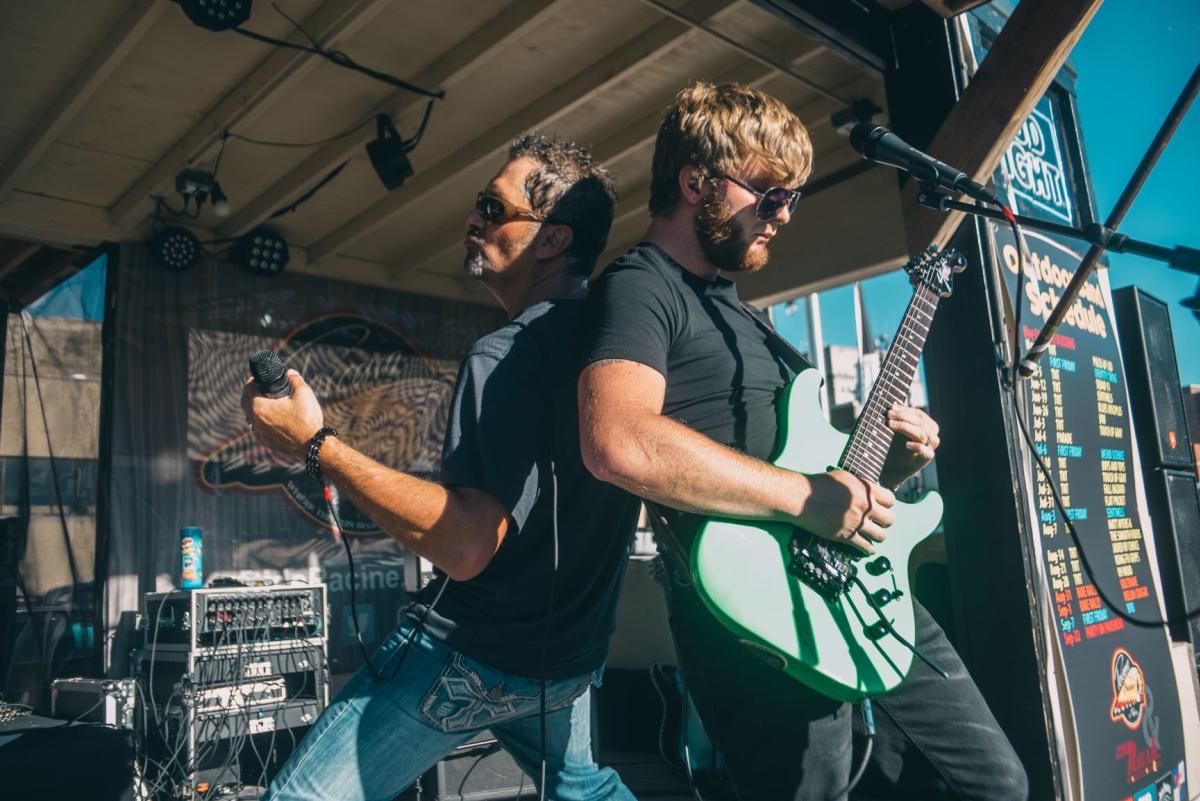 Every Friday and Saturday from June 27th to July 31st, The NASH will be home to a free concert series. Starting August 8th the free concert event will resume on Monument Square! Saturday Sounds, which will be from 4:00 p.m. to 7:00 p.m., features music from a variety of genres. Click here to see the full summer concert lineup.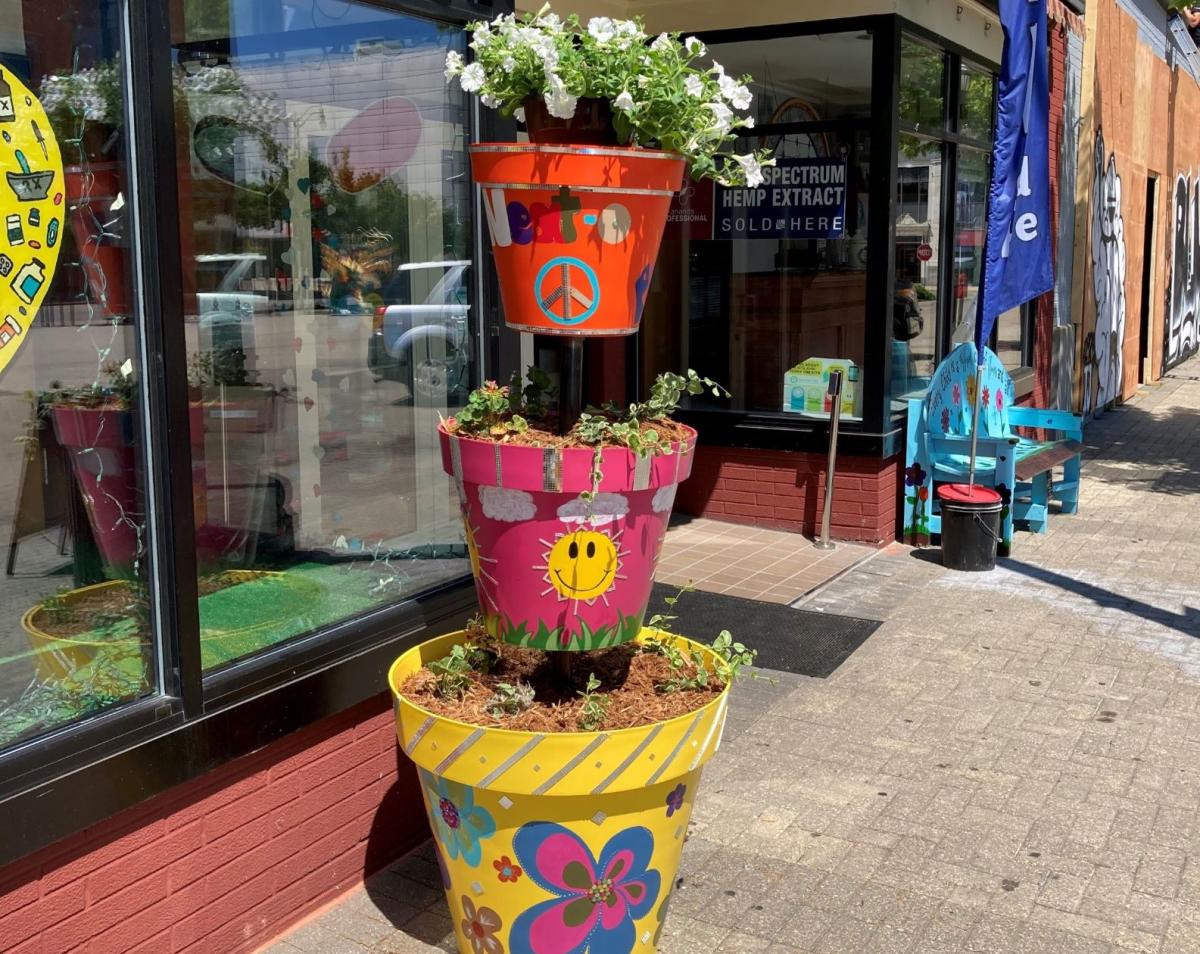 The Downtown Racine public art project is back for another year in full bloom! Stroll along and see the variety of artwork designed by local artists to activate and enlighten the main streets of our city.

For the second year running, the Downtown Racine Corporation is hosting an interactive scavenger hunt! Answer at least 15 questions and receive a $5 downtown gift card valid at over 100 locations! Drop off your answers to the Downtown Racine Corporation Office 425 Main St. Open Mon - Fri 8 am-4 pm and Sat-Sun Noon - 4 pm. Click here for a printable Scavenger Hunt Map and Worksheet.
 
A web-based, mobile-friendly update of a walking tour guide commissioned by the Racine Landmarks Commission in April 1990 is now available for downtown guests to explore a new perspective of a historic downtown community. The original printed brochure, which is now out of print, was brought back to life with new photos and updated text.
Enjoy your exploration of Downtown Racine's beautifully preserved architecture and marvel as you learn about the amazing businesses that have occupied these historic buildings through the years. Click here to learn more.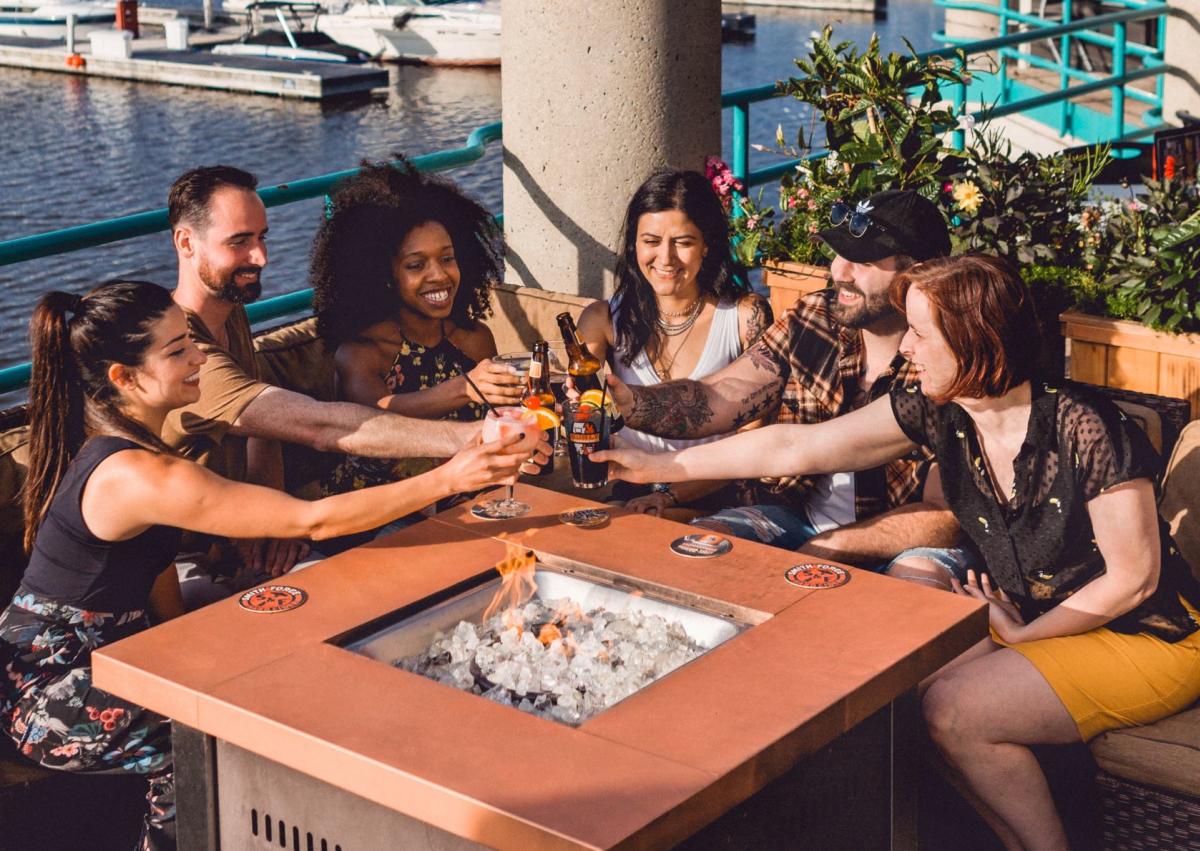 Local boutiques, specialty shops, restaurants, museums and more are reopening their doors and welcoming you to join them in Downtown Racine this summer! All Downtown Racine businesses that are open have pledged to utilize social distancing and practice CDC guidelines. Many stores have curbside pick up options available. If you prefer to shop from home or curbside, here is a list of businesses with virtual services and curbside pickup: Click Here Downtown restaurants and bars are also now open for dine-in at 50% capacity. If you feel more comfortable with carryout, we have a list of restaurants with carryout options available here.
For more information about Downtown Racine, visit the Downtown Racine Corporation's Website.