The 4th of July means big-time fun in Racine County! Celebrate Independence Day with us from all ends of the county filled with a number of parades and firework displays for you to choose from to celebrate one of the most patriotic weeks of the year.
3rd of July Activities
 
Strike Up the Festivities! - Monument Square Block Party
The Fourth Fest of Greater Racine is throwing a "block" party and Racine is invited! Strike up the Festivities on Monument Square from 6 to 9 p.m. July 3 (Tuesday). Enjoy live music by Mean Jake. Food and beverages are available for purchase. Strike Up the Festivities is a fundraiser for Fourth Fest of Greater Racine. All proceeds go to providing the parade and fireworks.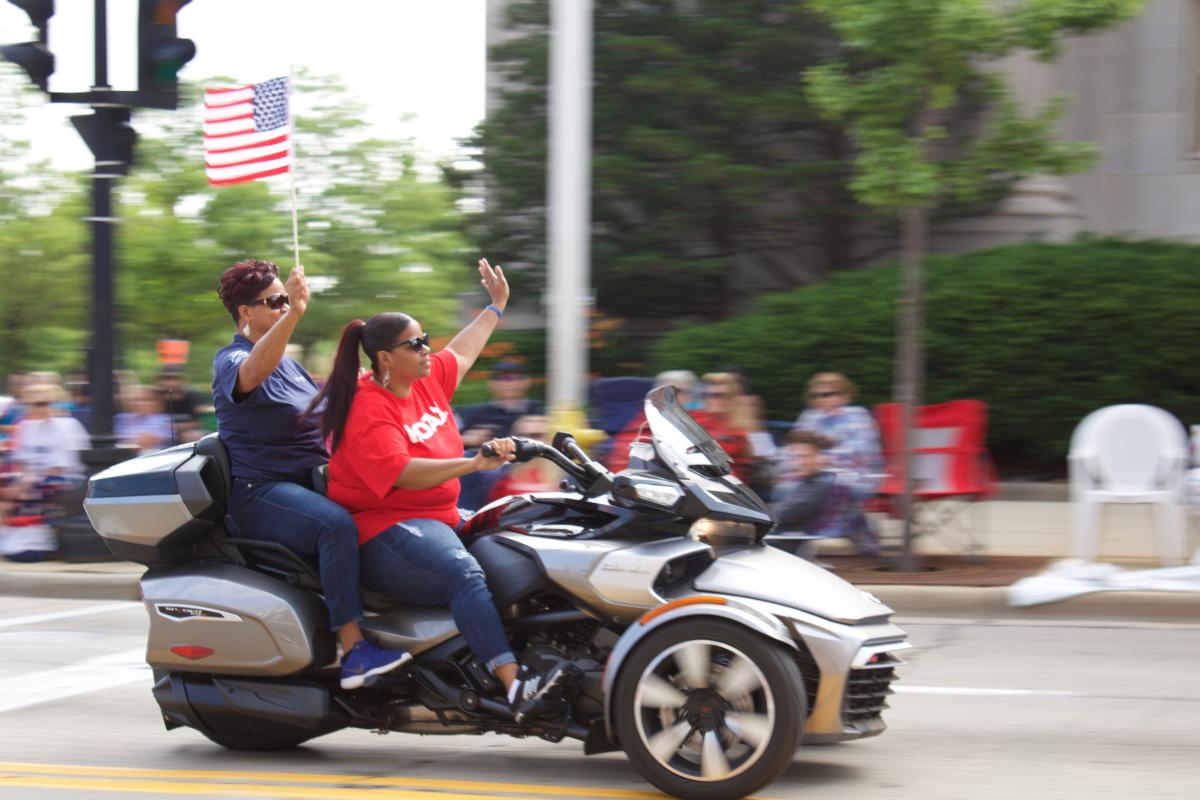 Town of Raymond Kick Off Party
The Kickoff Party runs from 2 to 11:30 p.m. July 3 with food, beverages and live music at the festival grounds (76th Street between Highways G and K). Car/bike/truck show starts at 2 p.m.; Zumba at 6 p.m. Music by Lunch Money Bullies at 7:30 p.m. 
Village of Sturtevant Fireworks Celebration
The Village of Sturtevant celebrates by hosting its annual fireworks celebration - parking is $5 per vehicle at Firemans Park (Charles Street off 90th).  Food is available for purchase on the grounds. Fireworks begin at dusk (approx. 9:30 p.m.). 

4th of July Activities
 
4th Fest of Greater Racine
More than 120 parade entries will include living statues, bands, floats, entertainers and more. The parade starts at the intersection of Goold and Main Streets and runs south down Main Street through Downtown then turns west on 14th Street. Arrive early to get a curbside seat! Pre-parade featuring antique cars starts at 8:45 a.m. Free - donations welcome. Spectacular fireworks can be viewed anywhere along the shores of Lake Michigan starting at dusk (approx. 9:20 p.m.)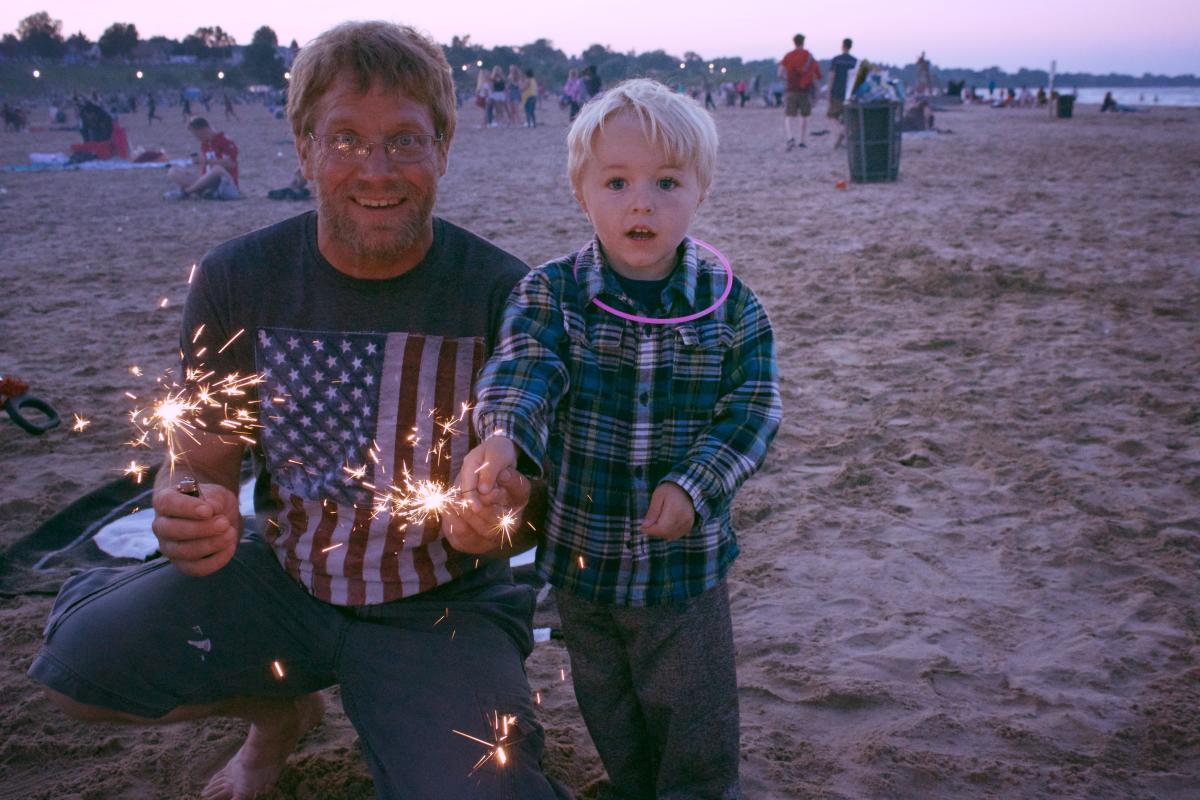 Echo Park's Fourth of July Celebration and Fireman's Dance
Celebrate the Fourth in Burlington's Echo Park, 595 Milwaukee Ave., starting at 2 p.m. Baggo tournament, live music by the Lunch Money Bullies (7 to 10:30 p.m.), beer, soda, and food. Tickets are $2, including an entry for the cash raffle. Fireworks at dusk. Sponsored by the Burlington Volunteer Fire Department. 
Racine 4th of July "Parade of Planes" (New for 2019!)
Racine will host the United States Air Force F-22 Raptor for a flyover known as the Heritage Flight at 10:30 AM on 4 July 2019. The Heritage Flight consists of a modern day fighter jet paired with a WW2, Korean, or Vietnam era fighter. This years team features F-22 pilot Major Paul "Loco" Lopez and P-51 pilot Charles "Tuna" Hainline. The Heritage flight honors all Air Force past and present. The U.S. Army Black Daggers will jump over North Beach at 8:00 PM (Parachute team is tentatively approved).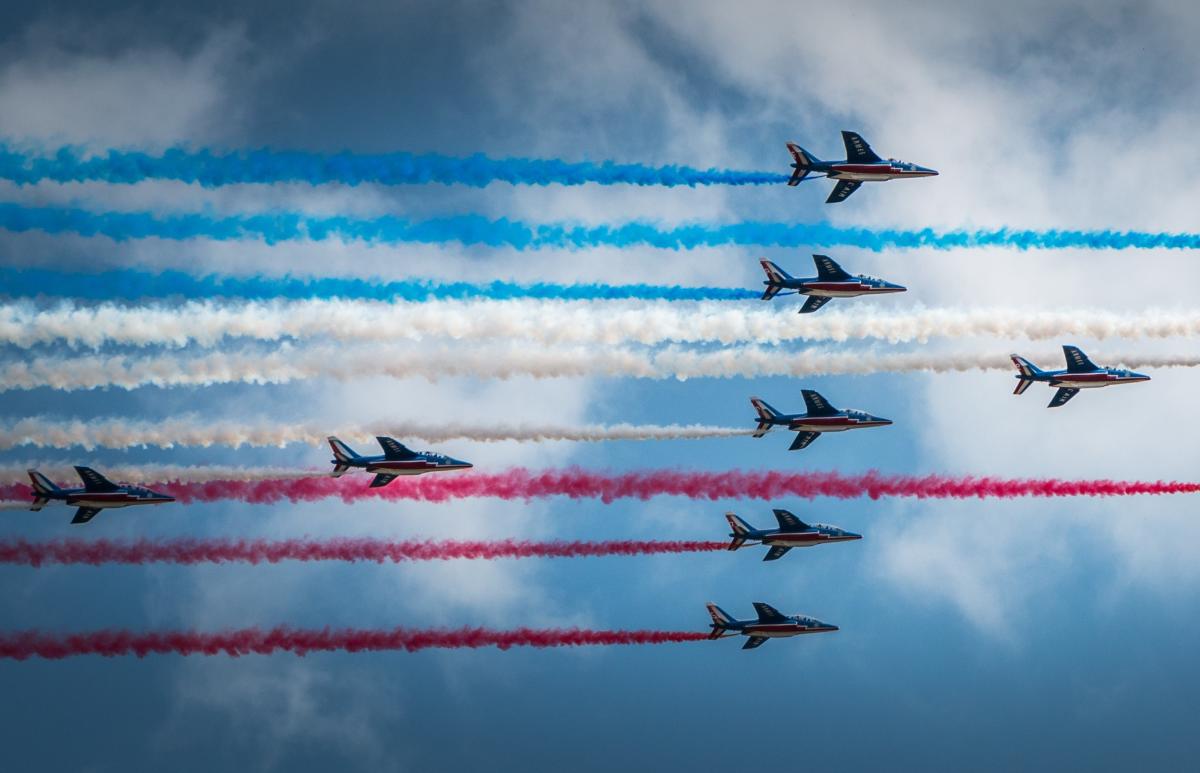 City of Union Grove's Parade
The parade steps off at 9:15 a.m. from the parking lot of the Racine County Fairgrounds on Highway 11 (19805 Durand Avenue). It will travel east to Highway 45 (Main Street) and then turn north proceeding through the business district to Union Grove High School. The annual kiddie parade will assemble at 8:45 a.m. at the Graham Public Library parking lot and travel ahead of the main parade to Village Square Park.
Waterford Independence Day Parade
Kids parade starts at 10:30 a.m. at Milwaukee and Main streets. The main parade starts at 11 a.m. from Seventh and Main streets. Waterford Lions Club members will be selling tickets to their famous Duck Raffle along the parade route. Raffle proceeds help pay for the parade. The raffle drawing is 1:15 p.m. at Ten Club Park.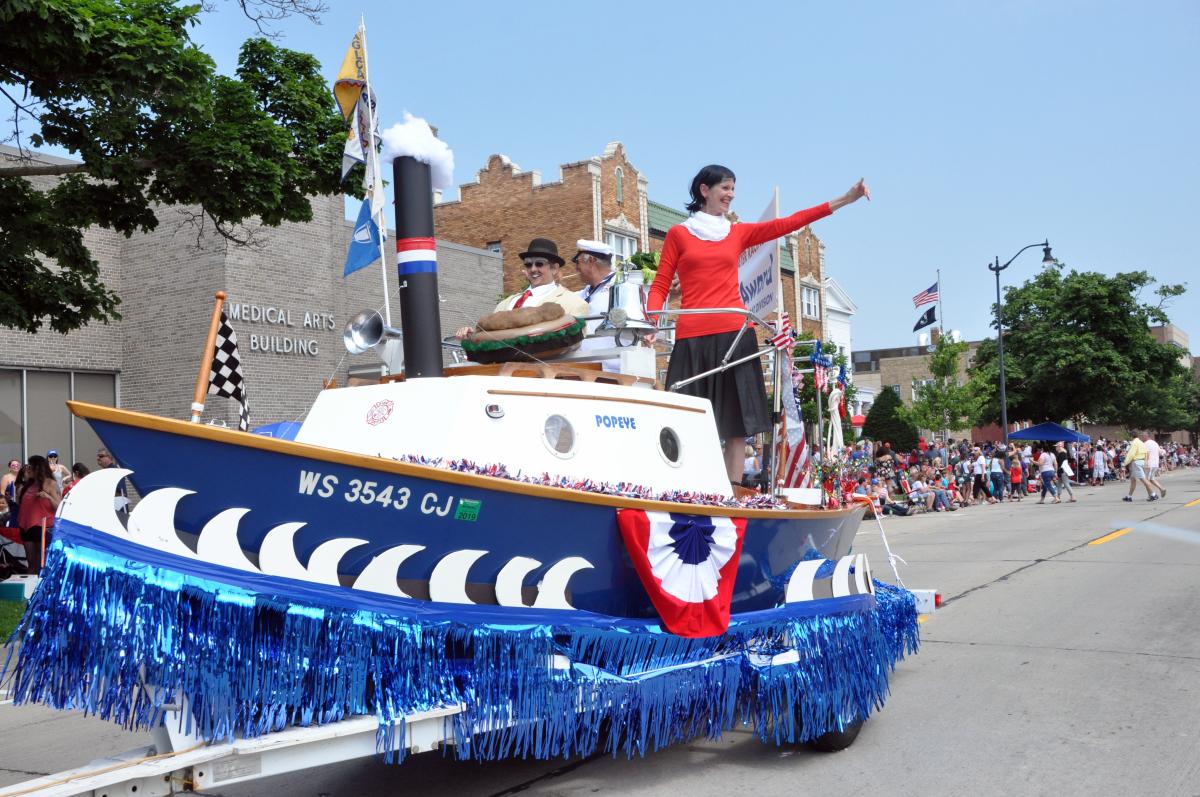 Town of Raymond 4th of July Parade
On July 4, the children's parade starts at 12:45 from the festival grounds. It is followed by the main parade at 1 p.m. A holiday festival follows with pie and flower auctions, children's games, tractor pull, cow pie bingo and live music. The day is capped off with a fireworks show at 9:30 p.m.

Looking for more fun? Visit our Things to Do page for everything going on in Racine County!